Aside from the personalization provided by My Sites, SharePoint Server 2007 includes a custom personalization site template that you can use to create personalization sites and have those sites targeted to different groups of users and also integrated into those users' My Sites. For example, you might create a personalized HR or Sales site and then have that site targeted and integrated into the My Sites of HR or Sales users. Personalization site templates include custom filters, such as a user filter and profile property filter. You can use these filters to set the visibility on content in the personalization site.
Personalization sites can be created anywhere in your site collection. To create a personalized site, create a new site and select the Personalization Site template from the Enterprise Template Section tab. When your users click the Personalization Site link, they will redirected to their My Site along with a custom view of the personalization site. For example, in Figure 8-34, a MySales personalization site has been created under the Fabrikam site, but it is integrated into the user's My Site.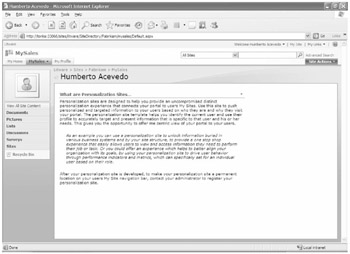 Figure 8-34: MySales personalization site integrated into a user's My Site
For ease of navigation, you can include the MySales site in users' My Sites as an additional navigational tab by adding the link to the list of links in the Personalization Links For My Site Navigation page. To access the Personalization Links For My Site Navigation page, go to the SSP hosting the My Sites, click on Personalization Site Links on the Home page of the SSP.
The creator, or owner, of the personalization site can edit the page and also set the filtering. Figure 8-35 shows the MySales personalization site in edit mode with the Profile Property Filter Web Part settings displayed to the far right side of the page. The default value for the Profile Property Filter is Name, but other user profile properties can be passed to a connected Web Part (such as a document library) for additional filtering.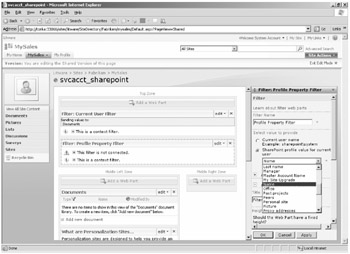 Figure 8-35: Personalization site filters and connections