You will find that even well-planned spreadsheets sometimes require that you add or delete columns from the sheet. You can insert one or multiple columns and delete columns as needed.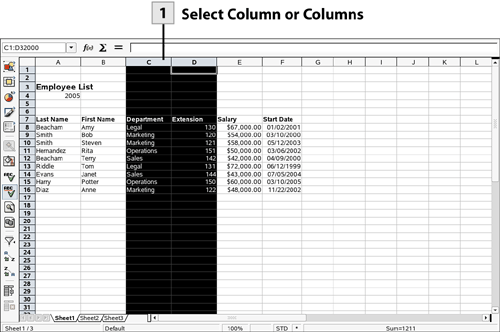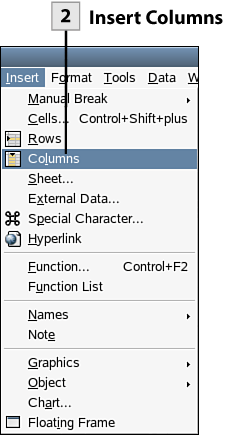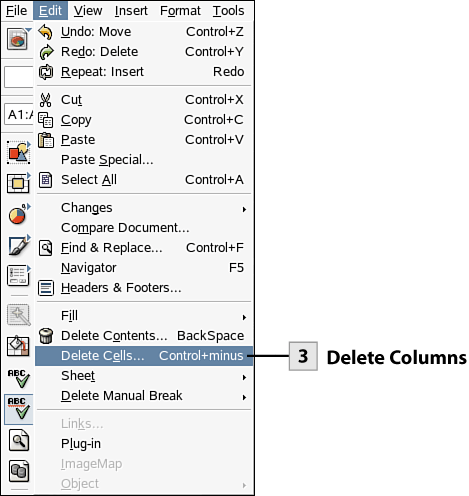 Select Column or Columns
Select the column or columns where you want to insert new columns. Click the column heading to select a column or drag to select multiple columns. The number of columns that you select dictates how many new columns are inserted.

Insert Columns
Select Insert, Columns. The new column or columns are inserted into the sheet. The selected column or columns are pushed to the right.
Tip
After you insert a new column you can click and drag data in other cells into the empty column if you are rearranging information in a sheet.

Delete Columns
To delete columns select the column or columns that you want to delete (as in step 1). Select Edit, Delete Cells. The column or columns are removed from the sheet. Remember that when you delete a column you also delete its contents.
Tip
If you want to delete the contents of a column and not the column itself, select a column or columns. Then select Edit, Delete Contents.