Often you will need to segment a layer. This might be for compositing purposes, such as making an object orbit around another. Other times it will make certain effects, such as Shatter. easier to control.
To split a layer, use the following steps: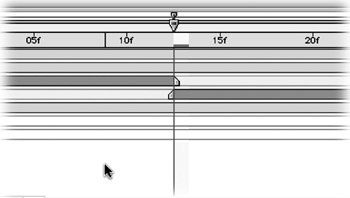 To split a layer, place the position indicator at the desired time.

Select the layer to be split by highlighting it.

Press Cmd+Shift+D (Ctrl+Shift+D).