You could spend time eyeballing position but why when you can use the Align & Distribute Palette? You need least two layers to align and you need at least three layers to distribute.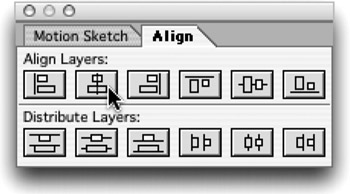 Select the layers and choose Window>Align & Distribute.

Choose the icon representing the type of alignment or distribution you want.

If you are aligning to a side move one of your files to the position you want and then select all and align to the right (or left, or whatever) because the alignment option aligns selected layers to the object that most closely represents the new alignment.

A distribution option evenly spaces layers between the topmost and bottommost layers or furthest left and right justified layers. Locked layers won't be affected by alignment. It is best to work with layers of the same sizes since layer distribution is based on anchor points, which are usually in the center of the layer.