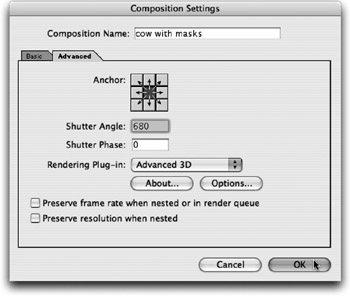 Each mask with mask shape keyframes can have motion blur. To apply Motion Blur:
Select one or more masks

Choose Layer> Masks>Motion Blur and choose one of the Options:
Same as Layer,-to control the mask's blur using the Motion Blur button.

On-to render the mask blur even if the Motion Blur button for the layer is not selected.

Off-to apply no motion blur to the mask.

Click the Enable Motion Blur button in the Timeline window to view the blur.
The amount of blur is based on the shutter angle of the composition. To change the amount, go to Composition>Composition Settings. In the Advanced Tab, change the Shutter Angle. The input values are 0 "720, and higher numbers create more blur.