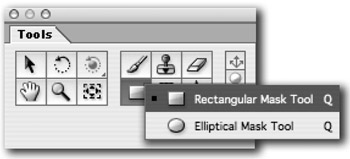 You know you need a mask, and you'd be perfectly happy if it were centered on your layer. Great! Lets save some time.
Select a layer where you'd like to apply a mask.

Double-click on either the Rectangular or Elliptical Mask Tool in the Tools Palette to apply an oval or square mask that fits the layer.

Modify the mask, or use it as is.