After Effects relies mostly on source files created or modified in other programs.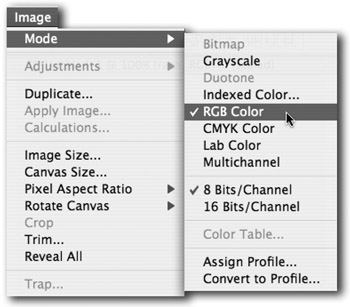 Photoshop can work with files in many Modes or types of color profiles but After Effects, as it was designed for video, has to use RGB files. When you import Illustrator files, After Effects automatically does the conversion but if you try to import a Photoshop file that is not RGB, After Effects will not import it. If you ever get an error that states "After Effects Error: Could not open " . Unsupported color mode," you need to go back into Photoshop and go to Image>Mode>RGB, save the file, and re-import it.
Be careful when you convert modes, Photoshop will try and flatten the files. Be sure to preserve your layers when converting modes.