Do you ever need to make sure an image contains certain colors and only those colors? Then Colorama is your baby.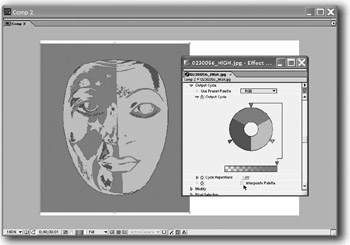 Set the Output Cycle wheel so that the color stops display the colors you want.

Then uncheck Interpolate Palette. Whereas normally Colorama creates gradients that include your color stop color and also blends between them, if you uncheck Interpolate Palette, you'll get only the color stop color.

If you don't need the colors to be 100 percent exact, but you're trying for a poster look, add a slight Gaussian blur to the image.