In the early days of AE there was a great set of plug-ins called Final Effects. Soon came Studio Effects, followed by a new set and a rebirth as Final Effects Complete. The package was picked up by Metacreations and sold for many years . It moved onto become part of the ICEd Effects package and later saw ˜life from Media 100, which sold it with a VERY restrictive license.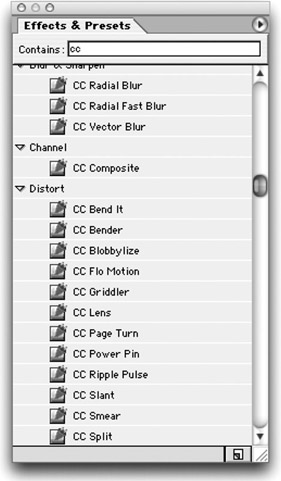 Many an AE user lamented about the day when those great plug-ins would come back and be readily available. Well that day is now! With After Effects 6.5 you'll find those great effects bundled as Cycore FX.
They've been updated and all 61 effects work with multi-processor machines and work with other new AE features. This addition alone is worth four times what the upgrade to After Effects 6.5 costs. When was the last time you got 61 plug-ins in a bundle from Adobe? To find out more about the effects visit Cycore's website (http://www.cycorefx.com).