Before you can adjust text properties (i.e., font size or text color ), you must first select the text using either the Selection Tool or the Type tool.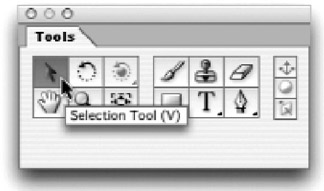 The selection tool will select the entire text layer. Any adjustments you make will affect all of the characters. If you want to alter just some of the characters , highlight them with the Type tool (the same way you select text in a word processor).
Double clicking a text layer in the Comp window will highlight all of the text and switch you to the Type tool. You can type to replace current with new text. This is useful when you want multiple text layers , each with the same formatting choices but with different text. Use Cmd+D (Ctrl+D) to duplicate one text layer, drag the copies to different locations in the Comp window, then double-click each copy to change its text.