If you have text content for your site that changes on occasion, like a price list, you can put the information in a text (TXT) file with simple HTML formatting and load it into your movie. This makes updating the content much faster and easieryou can update the text file independent of your Flash movie. (See extra bits on Page 120.)
We'll load a text file that contains the Timeless Blooms price list into a movie (contentPricing.swf) that will load into our main movie. First we'll set up the Loader while we're in our main file.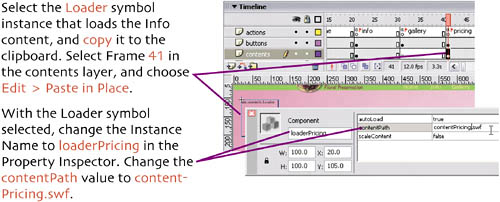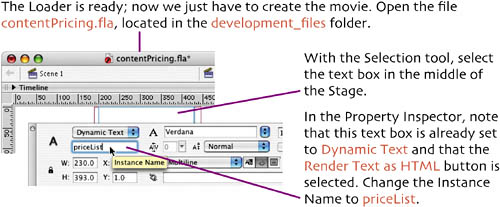 Save the file, and minimize the Flash application to view your desktop.

You'll note that the text file is not formatted in a standard way with carriage returns; this is required to have the text appear correctly when loaded into the dynamic text box in Flash.
Click to place the insertion point at the beginning of the file, before the text <font.


Close the Flash Player window. Save the Flash file content Pricing.fla, and close it.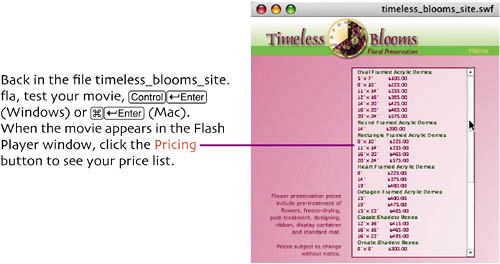 Close the Flash Player window.