The final step in creating our letterhead template is replacing the placeholder graphic with our organization's logo. (See extra bits on Page 21.)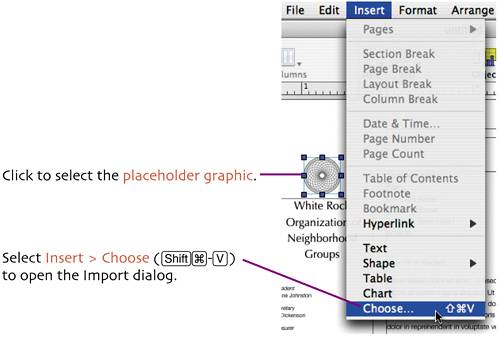 Navigate to the Assets folder. Select the file WRONG logo.png and click Insert.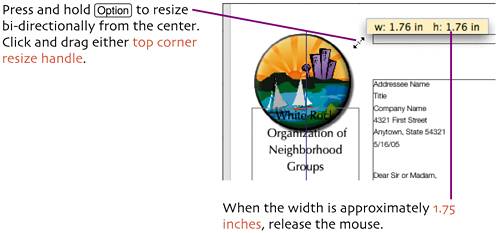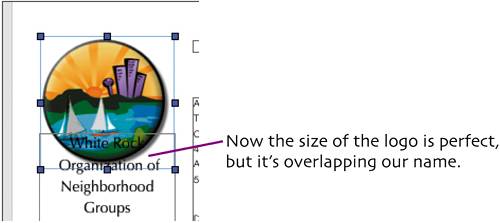 Choose View > Hide Layout (


-

) to turn off the outlines. That's it. Our letterhead is complete.