Lucerne Publishing is an organization that's considering migrating to Windows 2000 for their networking services. The firm has hired you to see to it that all the planning for the Windows 2000 network ensures that the proposed network design will achieve the desired network security.
Current Network
The Lucerne Publishing network is spread worldwide, with major offices in Tokyo, Denver, Caracas, Casablanca, Moscow, and Brisbane. The head office is in Tokyo and the offices are linked with dedicated Wide Area Network (WAN) links, as shown in Figure 1.1.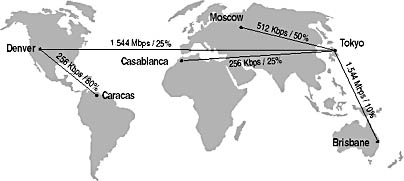 Figure 1.1 The Lucerne Publishing network
As shown in Figure 1.1, the offices are connected with WAN links that range from 256 kilobits per second (Kbps) to 1.544 megabits per second (Mbps). The only link that currently has high utilization is the one between Denver and Caracas, which has an 80 percent utilization rate.
Sales force personnel who have visited the Caracas office on sales trips have commented that logon performance is very sluggish when they connect there.
Account Management
Lucerne Publishing's Information Technology (IT) department is in Tokyo. The Tokyo IT department creates all user accounts for all offices. Every other office has its own IT department that's in charge of managing servers. To assist with common problems, an international help desk has been created. All help desk personnel must be able to reset passwords on existing accounts and view all account properties to determine if there's any misconfiguration of the accounts. If there are any issues with an account's configuration, the help desk personnel send a request to the IT department to have the account modified.
Expansion Plans
Lucerne Publishing wants to expand into uncharted territories. This includes an initiative to sell books in Cuba, which will require the establishment of a branch office in Havana to ensure that the ordering system can be accessed.
In addition to expanding into Cuba, Lucerne Publishing sees a need to create distribution offices throughout Europe and North America, their primary markets. Lucerne Publishing has found that the maximum time between a customer placing an order and the books being delivered is now two weeks—up from an average of one week just two years ago. Management attributes the increased delays to increased production and orders.
Online Ordering
To increase sales, Lucerne Publishing has established a Web site that was initially set up by an Internet Service Provider (ISP) with a Microsoft Access database storing all order information. The Web site's clients are allowed to establish an account that they can use for ordering books.
Lucerne Publishing wants to start managing the Web site itself instead of continuing to outsource the management duties to the ISP. Although the current Web administrator has never managed an e-commerce site, the Web administrator believes that three weeks of training will be enough to acquire the necessary skills.
Security Issues
The Web site was recently hacked, and the attack resulted in customer information being compromised. The attacker obtained phone, e-mail, and credit card information from the Access database. Lucerne Publishing wants the new network's design to lessen the chance of such a hacker attack.