The more modern approach to simplifying the calculations is to use a spreadsheet. Figure 22.6 is a snapshot of one that I constructed in far less time than it took to create the nomograph.
Figure 22.6. Growth and productivity spreadsheet.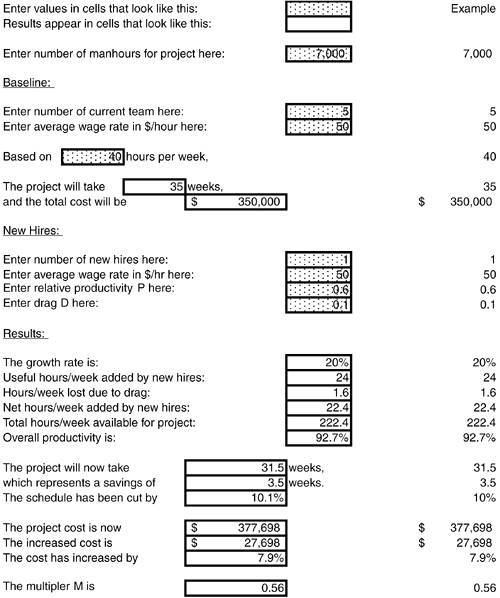 Starting from this very simple spreadsheet, you can easily develop some of the more sophisticated enhancements talked about earlier in the chapter. For example, I have already allowed for using a different wage rate for the new hires, although the example has them equal so that you can compare the spreadsheet result with your own calculation using the equations or nomograph. Moreover, once the model is cast in spreadsheet form, you can use tools such as Goal Seeking to implicitly solve, or work backwards, as you see fit.