Edited by Todd M. Fay
With Scott Selfon and
Todor J. Fay
Wordware Publishing, Inc.

Library of Congress Cataloging-in-Publication Data
 Fay, Todd M.     DirectX 9 audio exposed: interactive audio development / edited by Todd M. Fay.       p.cm. 
ISBN 1-55622-288-2 (paperback, companion CD-ROM)

1. Sound—Recording and reproducing—Digital techniques. 2. Computer games—Programming. 3. DirectX. I. Fay, Todd M.
TK7881.4.D56 2003
794.8'165—dc22 2003014463
CIP
Copyright 2004, Wordware Publishing, Inc.
All Rights Reserved
2320 Los Rios Boulevard
Plano, Texas 75074
No part of this book may be reproduced in any form or by any means without permission in writing from Wordware Publishing, Inc.
Printed in the United States of America
ISBN 1-55622-288-2
10 9 8 7 6 5 4 3 2 1
0307
DirectX, DirectMusic, and DirectSound are registered trademarks of Microsoft Corporation in the United States and/or other countries.
All screen shots and game titles used in this book remain the property of their respective companies.
All brand names and product names mentioned in this book are trademarks or service marks of their respective companies. Any omission or misuse (of any kind) of service marks or trademarks should not be regarded as intent to infringe on the property of others. The publisher recognizes and respects all marks used by companies, manufacturers, and developers as a means to distinguish their products.
This book is sold as is, without warranty of any kind, either express or implied, respecting the contents of this book and any disks or programs that may accompany it, including but not limited to implied warranties for the book's quality, performance, merchantability, or fitness for any particular purpose. Neither Wordware Publishing, Inc. nor its dealers or distributors shall be liable to the purchaser or any other person or entity with respect to any liability, loss, or damage caused or alleged to have been caused directly or indirectly by this book.
All inquiries for volume purchases of this book should be addressed to Wordware Publishing, Inc., at the above address. Telephone inquiries may be made by calling:
(972) 423-0090
About the Authors
Jason Booth is currently employed as Creative Director at Turbine Entertainment, and received his formal training at the Berklee College of Music. While his writings in this book are on music systems, he's equally comfortable working on game design, tools design, or creating game art in Maya. When not at work, he can usually be found at various concerts and festivals. Send questions or comments to <jason@turbinegames.com>.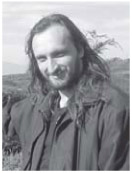 Tobin Buttram is Audio Director — FASA/Microsoft Game Studios. Tobin's background in musical composition and performance includes a BA in music as well as recording and touring extensively throughout North America and Europe with Robert Fripp & The League of Crafty Guitarists. He first started working with interactive music applications as the lead content designer of MSN's Interactive Music Architecture team in 1996. Working closely with the DirectMusic developers, many of Tobin's content design innovations for MSN's early use of Interactive Music Architecture were the basis for several design features in DirectMusic.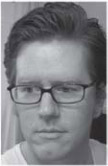 Discography highlights include (as composer/audio director) MechAssault (Xbox), Combat Flight Sim 3 (PC), and The Operative: No One Lives Forever (PC) and (as composer/performer Robert Fripp & The League of Crafty Guitarists): Boogie Express — Live in Europe 1991 (DGM9502) and Show of Hands (Editions EG).
Todd M. Fay (aka LAX) is a gun for hire in the interactive entertainment, television, and music industries, providing production, content development, and business services to entertainment and education professionals and companies. LAX is an accomplished consultant, agent, composer, producer, and journalist, having seen tours of duty working with Creative Labs ATC, Blizzard Entertainment, THQ, Cognitoy, G4 Media, Tommy Tallarico Studios, and various private parties. His work has appeared in Game Developer magazine, Gamasutra.com, and Music4Games.net, and on G4: Television for Gamers, the 24-hour network dedicated to games and the gaming lifestyle.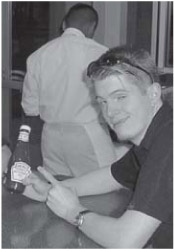 Todd is an interactive audio fanatic having grown up on games and game music. He is the Director of Development for the Game Audio Network Guild (www.audiogang.com), a professional organization promoting excellence in interactive audio. Todd holds a bachelor's degree in sound recording technology from the University of Massachusetts Lowell. Feel free to contact him at <todd@audiogang.org>.
With more than 20 years of software development experience, Todor J. Fay holds 22 audio technology patents and has created more than two dozen successful software products. A graduate of California Institute of the Arts and Stanford University, with a master's in computer science, Fay has always strived to bring innovative technological solutions to art. A member of G.A.N.G., he is a respected expert on audio technologies and recently served on the MIDI Manufacturers Association's technology board.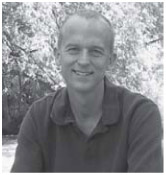 Among his achievements is the co-authoring of the DLS specification and creation of AudioActive, an interactive audio engine that won Best of COMDEX for Multimedia in 1995 for his then-company, The Blue Ribbon SoundWorks Ltd. Fay co-founded Blue Ribbon in 1988 and sold it to Microsoft Corporation in 1995.
While at Microsoft Corporation, Fay led a team of developers to create IMA (Interactive Music Architecture) and then DirectMusic. He ultimately managed all of the DirectX Audio APIs before moving to the Xbox division to work on new technologies. In 2002, Fay left Microsoft to co-found NewBlue, Inc., an interactive technologies developer and consultancy.
Bjorn Lynne is a composer and sound designer working for PC games, video games, TV, theater, video, and other media, as well as publishing his own solo albums. He started out as a game music composer on the Amiga computer in 1990, and went full time in 1995. Since then, he has been the composer and sound designer for more than 30 games, including all games in the Worms series, as well as Seven Kingdoms, Seven Kingdoms 2, Stunt Car Racer, Phoenix — Deep Space Resurrection, Addiction Pinball, Nightlong, Hotel Giant, Siege of Avalon, Capitalism II, and many others. Bjorn recently gave a speech about DirectMusic as part of a seminar for game developers in Helsinki, Finland. He is currently composing for a sci-fi TV series as well as his next DirectMusic project for an upcoming PC game. He runs a fan newsletter and posts the latest news and projects on his web site at http://www.lynnemusic.com.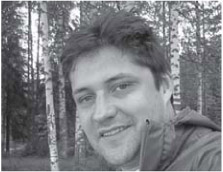 Scott Morgan has a degree in music theory from the University of North Texas (UNT), formerly known as North Texas State University (NTSU). After college he got the job as music editor of the cartoon "Dragon Ball Z," where he also arranged and performed music for the show. After more than 100 episodes of "Dragon Ball Z" he spent three months learning DirectMusic and developing an interactive demo. His demo landed him a contract at Microsoft testing DirectMusic. Now he is going back and forth between composing music for games, doing DirectMusic consulting and training for companies developing interactive products, and doing audio test work for Microsoft.
Marty O'Donnell received his master's degree in music composition, with honors, from USC in the early '80s and since then he has written and produced numerous original scores for TV, radio, and film. His commercial work includes Flintstones Vitamin's "10 Million Strong and Growing," Mr. Clean, Principal Financial, McDonald's, Kellogg's, and many others. In 1997 his company, TotalAudio, produced sound design, Foley, and final mixes for Cyan's Riven, the sequel to Myst, and all the original music, voices, and sound design for Bungie's award-winning Myth: The Fallen Lords. TotalAudio went on to produce the audio for Valkyrie Studios' Septerra Core: Legacy of the Creator and Bungie's Myth II: Soulblighter. In May of 2000, ten days after Marty accepted a full-time position with Bungie Software focusing entirely on the audio production for Oni and Halo, Microsoft purchased Bungie and moved them to Redmond to develop games for the Xbox. The audio for Halo received numerous industry awards including The Game Developers Choice Award, The Edge Award, and Best Soundtrack of 2002 from Rolling Stone magazine. Although still co-owner of TotalAudio with Mike Salvatori, who stayed in the Chicago studio, Marty is currently Audio Director for Bungie Studios at Microsoft and is working on Halo 2. He has been married for 25 years to Marcie and they have two daughters, Alison and Christine.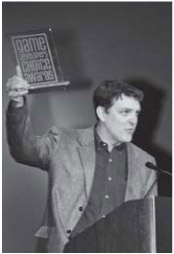 Scott Selfon is the audio content consultant in the Xbox Advanced Technology Group, providing education and support for Xbox composers, sound designers, and audio programmers. Previous roles include acting as the test lead for DirectMusic Producer and DirectX Audio Scripting and being Program Manager focusing on the sonification of MSN web sites using interactive soundtracks.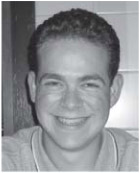 Scott has composed music for a wide range of media, including film, television, games, and live performance for various ensembles. He is the principal violist of several Seattle-area orchestras and chamber groups, and is the artistic director of Hachi Pele, an a cappella group based at the University of Washington. Scott is an alumnus of the University of Southern California, where he obtained dual degrees in music composition (film scoring emphasis) and computer engineering/computer science.
Ciaran Walsh began his musical career in his teens, writing songs and playing bass in a number of bands and performing in and around London, England. Fellow musicians introduced Ciaran to the world of MIDI, sequencing, and sampling, and he soon bought his first computer, an Amiga 500. Within two years Ciaran signed his first record deal as a solo artist and between 1994 and 2000 he produced three albums, ten singles, and a number of remixes and co-productions. Under the name Deviant Electronics, he developed a reputation for hard-hitting live shows that took him all over the world.
A long-standing interest in video games, and a belief that more could be done with music to heighten the experience, led Ciaran to begin working with Wide Games, an independent UK console games developer. Together they set up Wide Sounds to specialize in interactive audio for games and other media. Ciaran designed and scripted the interactive music system for Prisoner of War, and continues to work with DirectMusic on new titles. He has also created music and interactive audio for television commercials, multimedia content, and corporate branding for clients including Mercedes, Adidas, and Pepsi.
Jay Weinland is an eight-year industry veteran who began his sound designing career with a small Seattle area company named Manley and Associates working on games for the Mac, PC, Sega Genesis, and Sega Saturn. After Manley was acquired by Electronic Arts, Jay worked on the FIFA series on the PSX and Need For Speed on the PC and PSX. Jay hooked up with Bungie after the Microsoft acquisition and worked on Oni (PC, Mac, and PS2) and more recently Halo (Xbox). After graduating from Oberlin College in 1991 (BM in oboe, MMT in music education), Jay moved to Seattle with his wife, Heather, where they still reside along with their two children, Duncan (4) and Tessa (2).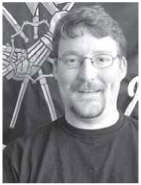 Guy Whitmore is the owner and Creative Director of Music Design Network, LLC. He has composed over 25 game scores since 1994, as well as writing for theater, film, and commercial media. Recent titles include Tron 2.0, No One Lives Forever 2, and Die Hard: Nakatomi Plaza. He has garnered many accolades, including a 1996 nomination for Best Soundtrack from the Academy of Interactive Arts & Sciences. He has spoken at GDC, DigiPen, Cornish College, Sputnik (IGDA-Seattle), and IMX (Interactive Music Expo). Guy serves on the advisory board for G.A.N.G. (Game Audio Network Guild), and on Microsoft's audio advisory board. He heads the Adaptive Audio Now work group of the IASIG (Interactive Audio Special Interest Group) and also co-founded the SCA (Seattle Composers Alliance). Computer Games magazine called his score for No One Lives Forever "the best interactive music seen in an action game!"
Acknowledgments
Peter Walsh for inspiring me to produce this book in the first place! Scott Selfon and Todor and Melissa Fay, for their enormous contributions to this project. Jason Booth, Scott Morgan, Guy Whitmore, Bjorn Lynne, Jay Weinland, Marty O'Donnell, Ciaran Walsh, and Tobin Buttram for lending their amazing insight and authorship to this book. Jim Hill, Wes Beckwith, Beth Kohler, and the rest of the team at Wordware for their hard work. Dugan Porter, Scott Snyder, Shane Kneip, Andrew Barnabas, Mike Verrette, and David Yackley for advising on this project. The members, sponsors, and directors of G.A.N.G. for their dedication to excellent interactive audio. Kent and Kim Quirk for giving me my first title to score. Tommy Tallarico, Aaron Marks, Laddie Ervin, and Jack Wall for their mentorship and direction, both personally and professionally. Gary Gottlieb for allowing me to research game audio at UMass. Chuck Schuldiner (R.I.P.), Claude Debussy, Iron Maiden, BT, and the dozens of brilliant game composers whose work I've enjoyed over the years for their musical inspiration. Stephen and Kristina Guberski, Kevin Callahan, Rich Borgatti Jr., the Murphy family, Elizabeth Steffen, Katie Valinch, Brian Redmond, Greg Capolino, and Ted Regulski for their endless encouragement. Oh, and Tom Russo for being from Boston.
And to my mother, father, brothers, friends, and family for believing in all of my crazy ideas (or at least pretending to…)
Cheers!
— Todd M. Fay (aka LAX)