by Andreas Heim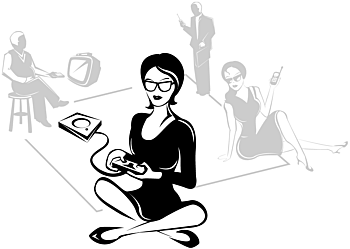 TOPICS COVERED IN THIS CHAPTER:
Constraints of the game platform

Game Categories What works on the Pocket PC and what doesn't?

Making a card game

Programming the game

Designing the main screens

Bringing the pieces together
Pocket PC devices are perfect for small, fun games that users can kill time with while traveling or waiting. Because Macromedia Flash runs on the Pocket PC, anyone who is a Flash game developer on the desktop now can develop device games.
This chapter covers categories of games that work well on this platform such as card games, thinking games, and games that are played against the device. Additionally, we will go over the constraints of the platform and what this means for creating games using Flash. The second part of the chapter is all about creating an actual card game for the Pocket PC, including a computer opponent.
| | |
| --- | --- |
| | The source files for this book are available on the book's web site at www.flashenabled.com/book. You can find the files you need for the examples in this chapter at http://flashenabled.com/book/chapter7/. |