Viewing tasks and your calendar simultaneously is easily accomplished in the Calendar view. You can also change the current view of the calendar to better view your daily appointments (in a list) or view.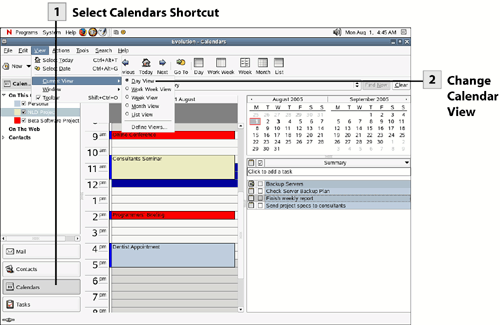 Select Calendars Shortcut
Select the Calendars shortcut to view your calendars and the task list.

Change Calendar View
Select View, Current View. Select one of the following views from the submenu:

Day View The default view shows the current day and appointments.

Workweek View Shows the current workweek in a grid, with appointments shown for each workweek day.

Week View Shows the current seven-day week and appointments scheduled on each day.

Month View Shows the current month and appointments scheduled on each day of the month.

List View Lists the current day's appointments in a list.