Digital Performer provides you with a variety of different methods of moving selections throughout the Tracks window.
Clicking and Dragging
Whereas cutting and pasting is one way to move a phrase or a series of phrases, another faster way is to simply click and drag a selection to its new location.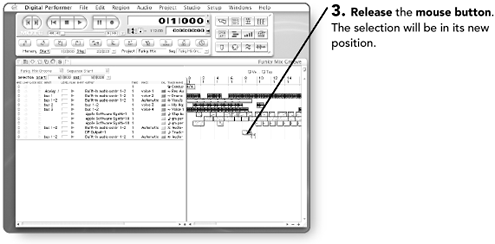 NOTE
When you move a selection, the selection snaps to a grid, which limits its mobility. Pressing and holding the Option key while moving a selection will override the Snap to Grid feature.
Shifting
For extremely accurate movement, you can take advantage of the Shift feature. The Shift dialog box allows you to specify where you want to move a selection. You can choose to move a selection by a certain amount of time or you can specify an exact location.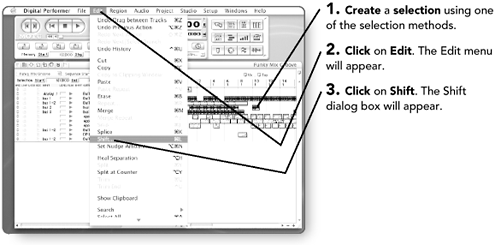 Shifting by Amount
Using the Shifting by Amount option, you can specify whether you want to move a selection earlier or later in the sequence and by how much.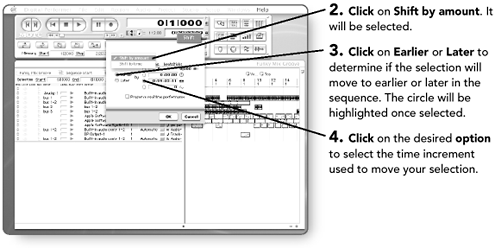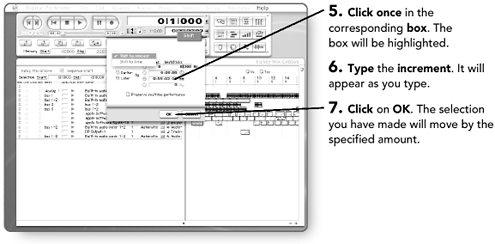 Shifting by Time
With the Shifting by Time option, you can specify an exact location to place your selection.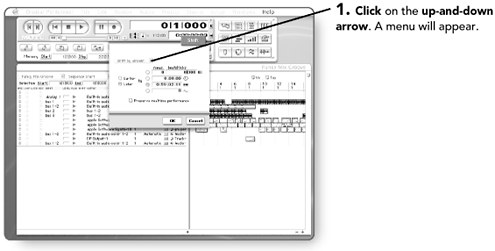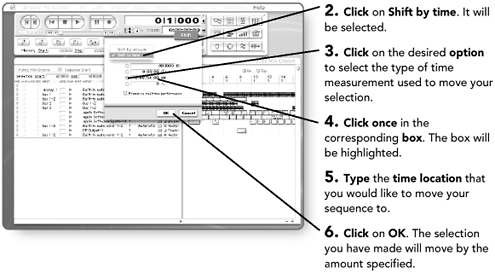 Nudging
Another method for moving a selection is to use your arrow key. This method of movement is called nudging . Whenever you are moving a selection with your arrow keys, the selection will move in certain increments. Those increments can be easily changed to any level.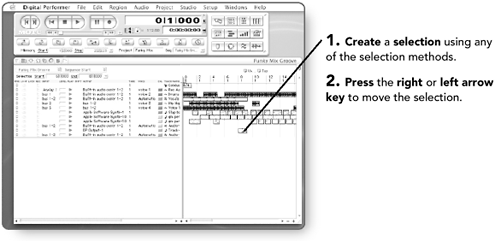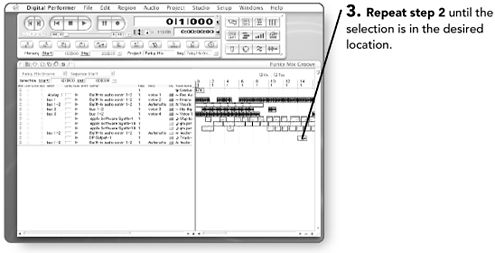 Adjusting the Nudge Amount
The increments that your selection moves when using nudge can be adjusted using the Edit menu.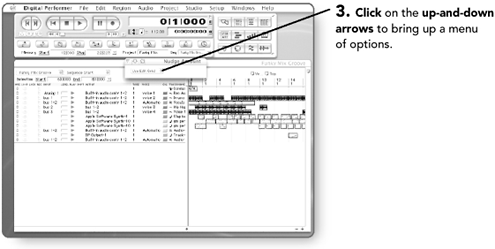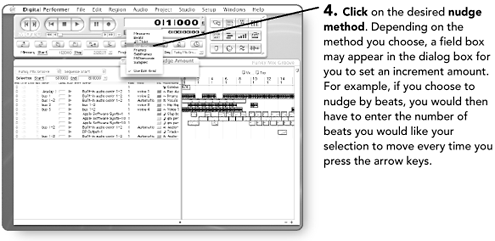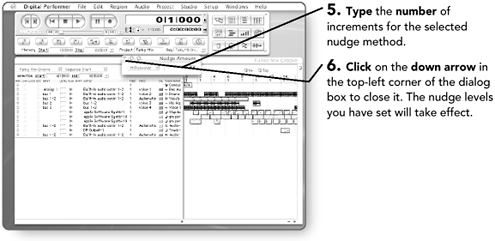 Grid Snapping
When you move a selection with the mouse, you can only move it in certain increments. The current scale of the Time Ruler determines those increments. For example, if the Time Ruler is showing one measure per segment, you will only be able to move your segments by one-measure increments. By zooming in or out, you can change the scale of the Time Ruler, which in turn will allow you to move a selection in different increments.