By using the Step Record feature in Digital Performer, you can bypass having to record in real time. It allows you to record MIDI tracks note by note, and you can set the pitch and duration for each recorded note. This feature is particularly good for pieces that are just too fast or difficult to play.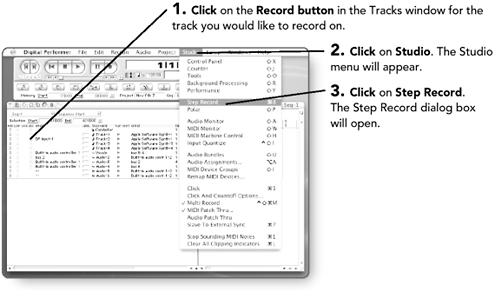 NOTE
The keyboard shortcut to open the Step Record dialog box is Command + 8.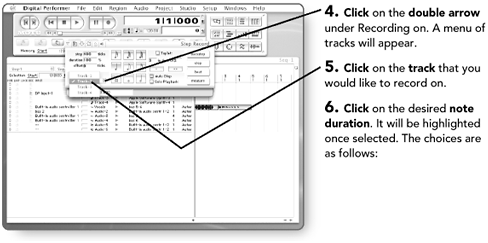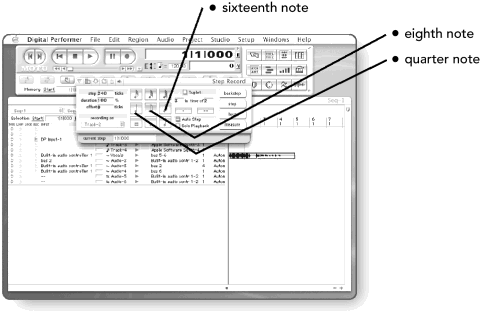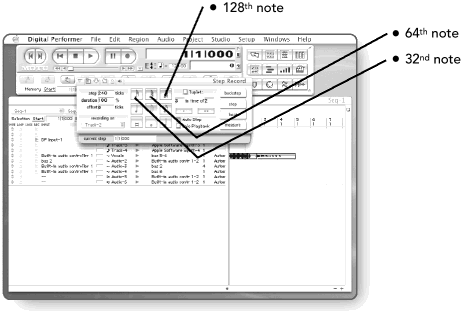 NOTE
Double-click on any note duration to set it as the default.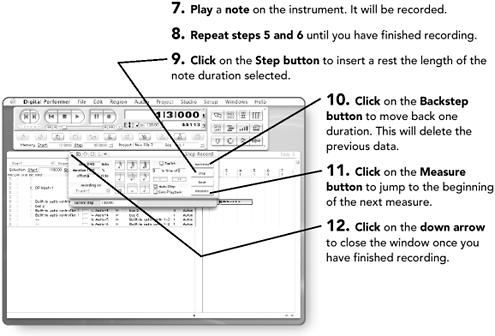 Advanced Step Record Settings
You can fully control note duration and offset for the Step Record feature by accessing several dialog boxes from its mini menu.
Note Duration
If you have a MIDI controller, you can take advantage of the advanced settings for note duration. Rather than having to use the note durations provided in the Step Record dialog box, you can configure them to any length using the Note Duration dialog box.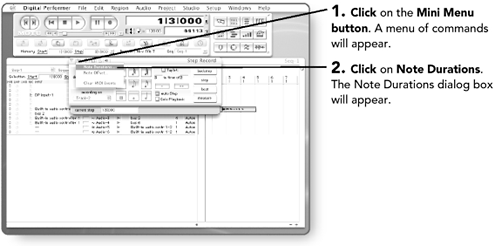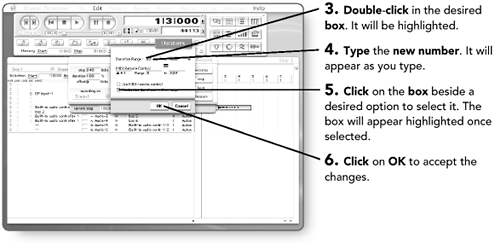 Note Offset
You can adjust the setting for the Note Offset feature using the Mini Menu feature.