The Tracks window can be very intimidating at first glance because of the sheer amount of data that it contains. Just like riding a bike, once you get going you'll never understand what you were afraid of in the first place.
Selecting Sequences
Digital Performer allows you to include many different sequences within one file; however, they can only be accessed one at a time. Within the Tracks window, you can select the desired sequence to work with or you can create a new sequence.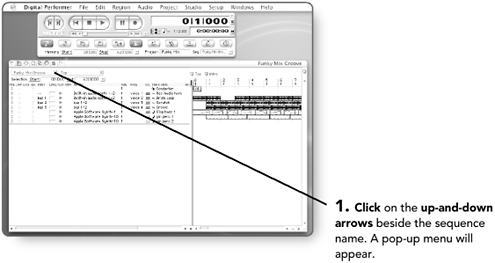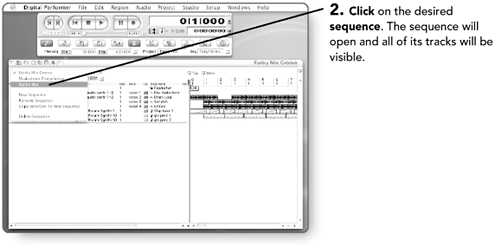 Moving Tracks
To help keep your tracks organized, you might want to move them around. This is as simple as clicking and dragging the tracks to a new location.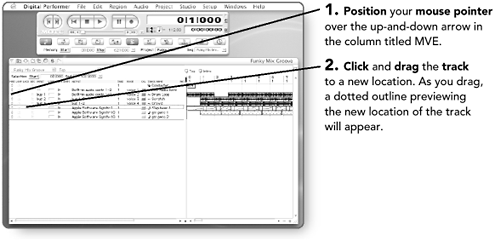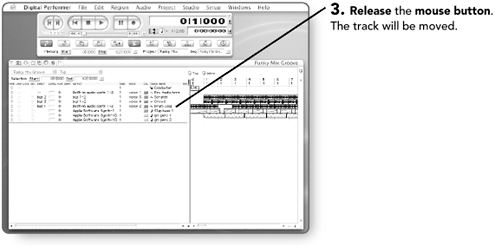 Output
Using the Tracks window, you can select a device to use to play your tracks. You can select from a variety of devices that you have attached to your computer or you can select internal devices.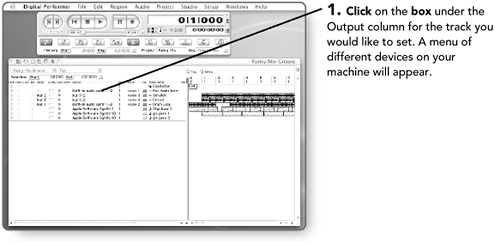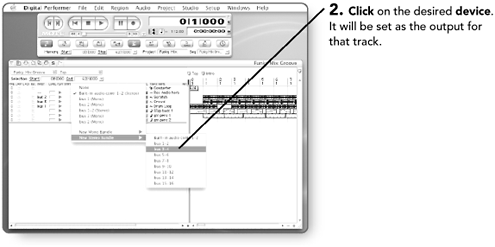 Track Name
The Track Name column in the Tracks window allows you to select track data, rename tracks, and even launch the Track Editing window. Beside each track name there is a little icon that indicates some additional information about the track.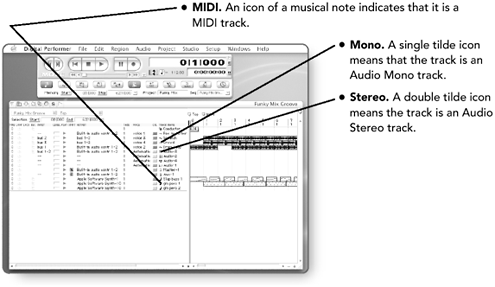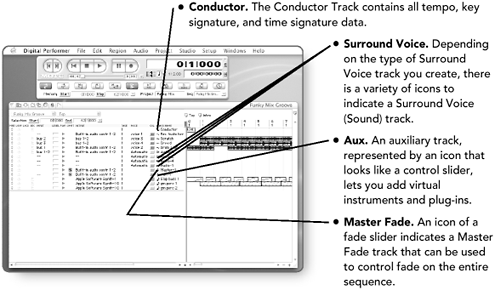 Renaming Tracks
The following steps will take you through the process of renaming your tracks.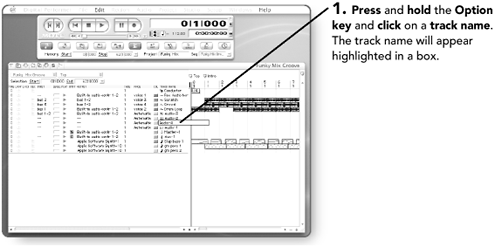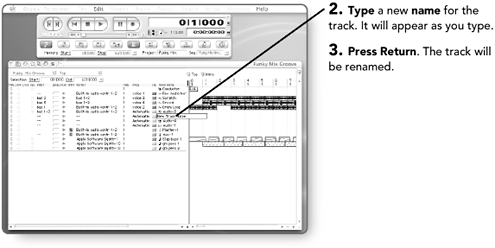 Coloring Tracks
In an effort to help you stay organized, you have the ability to assign a different color to each track.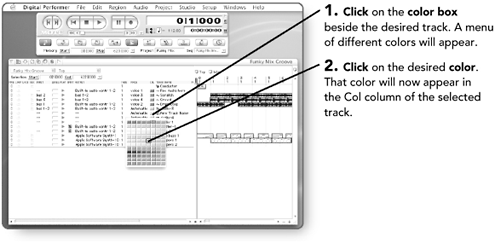 Takes
It takes big movie stars five, six, or even more takes to get their performances right when shooting a movie, so why put yourself under the pressure of getting it right on the first take? Digital Performer allows you to assign multiple takes to any track. This means that you can record the same track multiple times and then select which take you would like to use.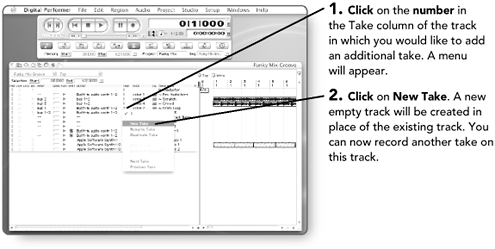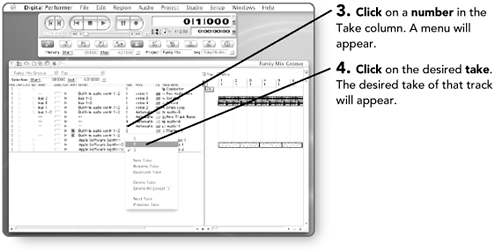 Comments
Another great feature of the Tracks window is the Comments column. With the Comments column, you can add comments about specific tracks. Rather than having a notepad sitting around, you can add specific comments about certain tracks right in the Tracks window.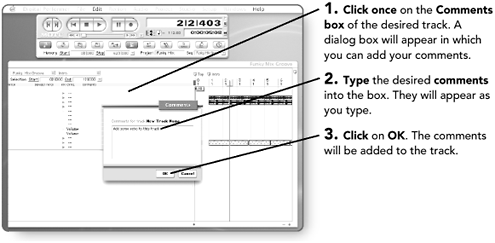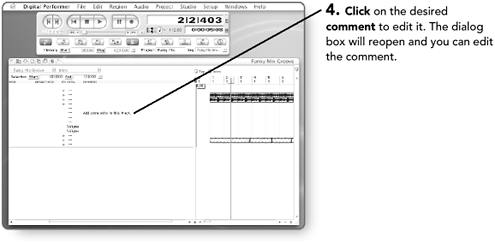 Other Tracks Window Elements
Many other elements are available in the Tracks window, some of which will be used infrequently, some for display purposes, and others that are central to the program.