Silverjack Resort consists of 10 lifts serving three mountain peaks, a racecourse, and an aerial acrobatic area called the AirPark. Snow-making equipment exists along Lifts 4, 5, and 10. Guests have access to Lifts 4, 7, and 10 from the village. The Operations Control Center (OCC) in the village houses the Operations, Information Technology (IT), and Engineering Departments. A hybrid fiber/copper network provides 10BaseT connectivity to all resort areas and facilities. All networking and computer equipment reside behind a firewall that uses private Class C addresses. The IT Department allocated the private Class C subnet 192.168.2.0 for Project Trailblazer's field equipment.
Figure 2.1 shows Silverjack's physical layout, which includes the OCC, 10 lifts, and Project Trailblazer's data acquisition and control electronics.
Figure 2.1. Silverjack's physical layout.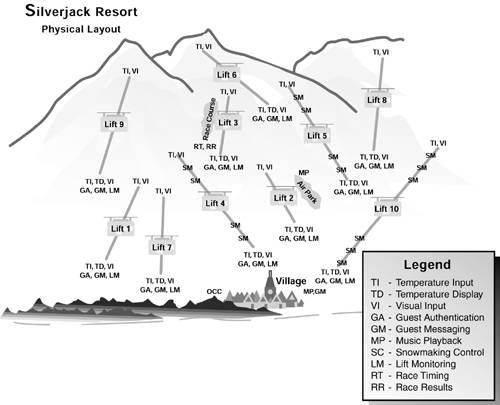 Figure 2.2 shows the Silverjack network. This hybrid copper/fiber network provides connectivity to the bottom and top of all lifts, the racecourse, the AirPark, and the village. This network provides Project Trailblazer field equipment with full 10BaseT connectivity and ample Internet Protocol (IP) address space.
Figure 2.2. Silverjack's data network.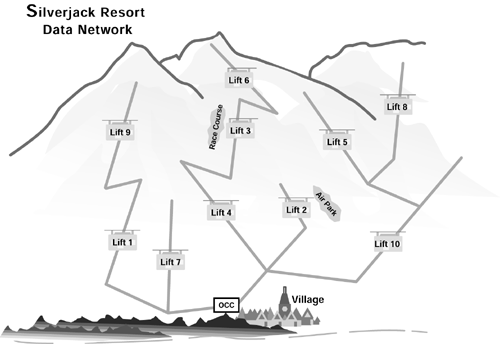 Figure 2.3 details Silverjack's OCC, which is located in the village. The Silverjack router contains three interface cards that make connections to the Internet, Trailblazer mountain equipment, the Silverjack server, and the Engineering Department. The subnet and host addresses are shown in Figure 2.3.
Figure 2.3. Silverjack's OCC.

You should examine these figures while reviewing the Project Trailblazer requirements in the following section.