Quick Edits In the Layer Window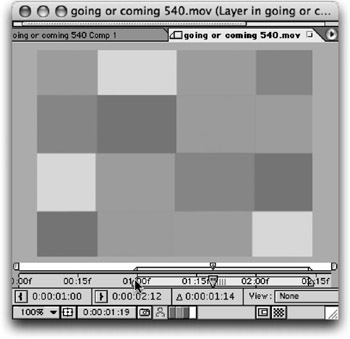 Select the footage layer in the timeline window and double-click to open it in its layer window. You can make in- and out-points by dragging the triangles on either side of the colored bar, or by pressing the In and Out icons.

You can slip the edit by dragging the colored bar left or right.

Making new in- and out-points for a layer in the layer window only slips the edit. If you want to change the in-point of the layer in relation to the composition, do so in the timeline window.
---

ISBN: 1578202396
EAN: N/A
Year: 2006
Pages: 447