Illustrator defaults to the settings last entered in the dialog box when you create a new file. This is useful, but invest a little time to make templates for yourself.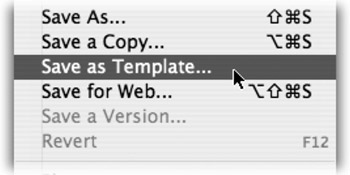 In each template create a rectangle and make crop marks. Place guides at 10 percent and 20 percent for Action safe and Title safe areas.
In Illustrator CS you can save a file as a template automatically.
In Illustrator CS, go to File>Save As Template.

Navigate to your Applications folder and select the AI program folder. Inside you'll find a templates folder, open it. Create a New Folder and call it Video.

Name the file with it's pixel dimensions and make sure it has the .ait extension. Save it to the Video folder.

To use a template, go to File>New from Template>Video Folder and choose one of your templates. You can also jump right to the templates folder by pressing Shift+Cmd+N (Shift+Ctrl+N).
It's not quite as easy in Illustrator 10 (or earlier) as you have to manage your own templates.
Create a folder on your hard-drive for Illustrator Video Templates.

In Illustrator, go to File>Save and navigate to your Illustrator templates folder

Save the file with dimensions in the title.

When you need to use the template open it, start designing, and go to File>Save As. Rename it and save it to your project folder.