You can render a movie without replacing proxies, or choose to replace during a render. To test motion in a composition with high resolution layers , keep your proxies to speed up a render.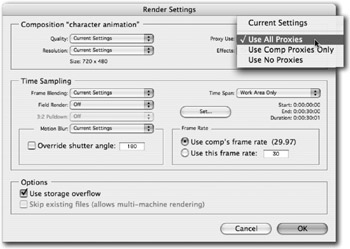 Choose a composition where proxies are used.

Go to Composition>Make Movie or press Cmd+M (Ctrl+M).

In the Render Settings>Proxy Use and choose to use all proxies.