7.4. Publish (Save) a Report
Next, let's publish the report created in the preceding section to the report server so that other users can access it.
Click the Save button on the Report Builder toolbar or select File
Save from the menu. This opens an empty version of the Save As Report dialog box shown in the following figure.
Figure 7-14. Report Builder: Save As Report Dialog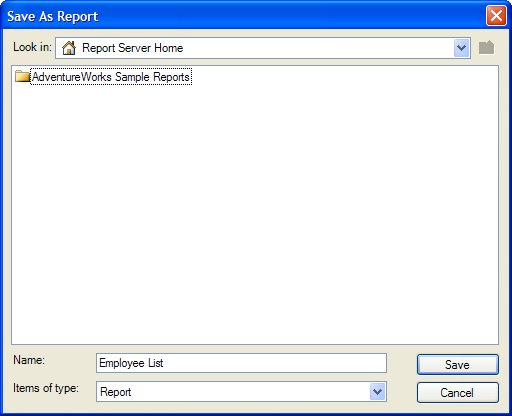 Make sure that the Look in property is set to Report Server Home. This will save the report to the Home folder of the report server (where the data source and the report model were created). Name the report Employee List and click the Save button.
When you save a report in Report Builder, it is always saved to the same Report Server from which you opened Report Builder. You can save a report as often as you like.
Open or refresh the Report Manager Home page and confirm that the Employee List report is now published as shown in the following figure.
Figure 7-15. Report Manager: Create Employee List Report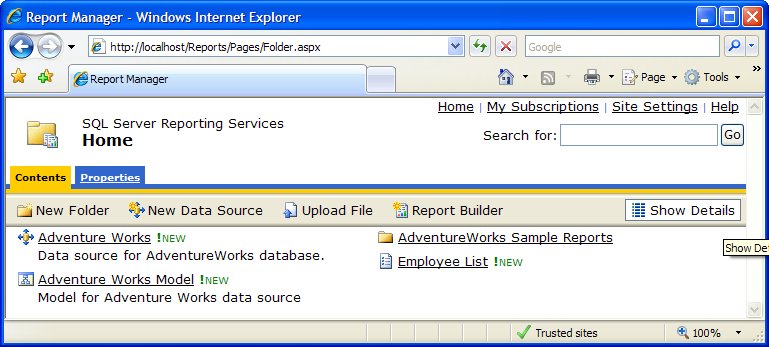 You can click on the report link to view the render and view the report, and to manage its properties, snapshot history, and subscriptions.