7.5. Run a Report
You run a report by clicking the report link in Report Manager. This example section walks through running a report and some of the functionality automatically provided by Reporting Services.
Click on the Employee List report link in the Report Manager Home page. Reporting Services renders the report and it is returned to your browser as shown in the following figure.
Figure 7-16. Report Manager: Employee List Report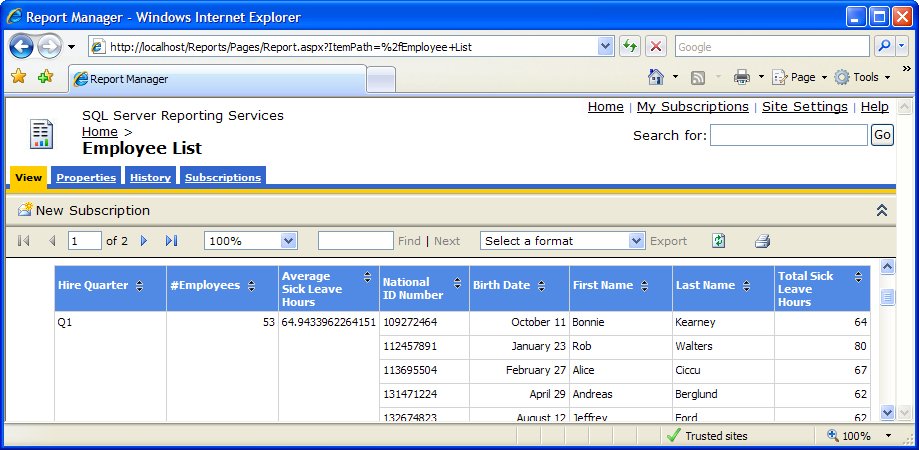 As mentioned earlier, Reporting Services tabular reports automatically support paging, navigation, printing, exporting (XML, CSV, TIFF, PDF, Web archive, and Excel), zooming, searching, and sorting (click on the arrows in the column headings). Access these features through the toolbar above the report.
For example, to export the report as an Excel file, follow these steps:
Select Excel from the Select a format drop-down list on the toolbar.

Click the Export link on the toolbar to export the report.

A File Download dialog will display asking whether you want to save or open the exported file. Click the Open button.
Excel launches with an export of the report as shown in the following figure.
Figure 7-17. Excel Export: Employee List Report