---
Intel Pentium III based on the Tualatin core and manufactured according to 0.13-micrometer technology is characterized not only by relatively high performance in nominal modes, but also by broad capabilities of running in overclocked modes.
The existing technological reserve ensures the possibility of increasing the FSB frequency, which controls both internal and external processor frequencies. Because the processor multiplier is relatively high, increasing FSB frequency 10 MHz — 20 MHz allows the CPU core frequency to be raised 120 MHz — 240 MHz. This frequency growth is accompanied by an increase in CPU performance and, consequently, overall system performance.
The results of performance analysis for Tualatin-based Pentium III processors operating in overclocked modes are presented in the following sections.
Computer with Pentium III 1.13 GHz
System Configuration
Processor — Intel Pentium III 1.13 GHz (Tualatin core, 512 KB L2 cache, CPU core frequency operation, recommended processor-bus frequency of 133 MHz, 8.5x multiplier, 1.45 V core supply, FC-PGA2)

Motherboard — Asus TUSL2-C (Intel 815E B-Step chipset)

Hard disk — IBM DPTA-372050 (20 GB, 2 MB cache memory, Ultra DMA/66)

RAM — 256 MB, PC133, Kingston

Video adapter — Asus GeForce2, 64 MB

CD-ROM drive — Asus CD-S500/A (50x)

Operating system — Windows 2000, Service Pack 2
Establishing Overclocking Modes
In the course of overclocking, the system-bus frequency was increased from 133 MHz to 165 MHz. The parameters were set so that the CPU frequency was increased from 1.13 GHz to 1.40 GHz.
Testing the System
WinBench 99 was used as the main testing package (CPUmark 99 and FPU WinMark). The results of testing the overclocked system are presented in Table 18.14 and in Figs. 18.26 and 18.27.
Table 18.14:

Results of Overclocking Pentium III 1.13 GHz

| FSB frequency (MHz) | CPU frequency (MHz) | CPUmark 99 rating | FPU WinMark rating |
| --- | --- | --- | --- |
| 133 | 1,133 = 133 × 8.5 | 99.1 | 6,210 |
| 140 | 1,190 = 140 × 8.5 | 104.0 | 6,480 |
| 150 | 1,275 = 150 × 8.5 | 107.0 | 6,960 |
| 160 | 1,360 = 160 × 8.5 | 112.0 | 7,430 |
| 165 | 1,403 = 165 × 8.5 | 115.0 | 7,650 |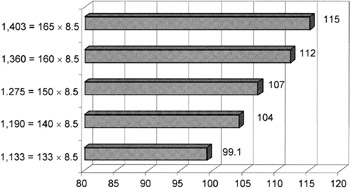 Figure 18.26: Pentium III 1.13 GHz test results (CPUmark 99)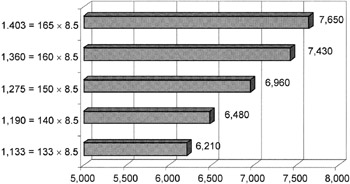 Figure 18.27: Pentium III 1.13 GHz test results (FPU WinMark)
---