Now we're going to add keyframes, which will let us change content from one point in the Timeline to another.

We do this because later we're going to add an animated background that plays when our movie first loads. Keyframe 1 will contain the animated background, and Keyframe 11 will contain the static background we've already created.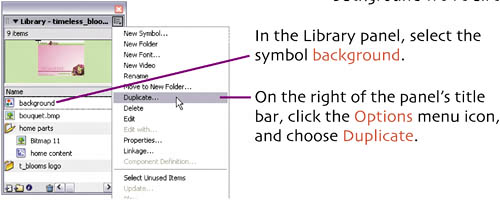 The animated background will have most of the same objects in the same place as the regular background, so we want the two different symbols to be placed identically. We can ensure this by swapping symbols.