First we'll add company and copyright information to the background symbol so that it will be visible throughout the site.

In the Property Inspector, set attributes as follows: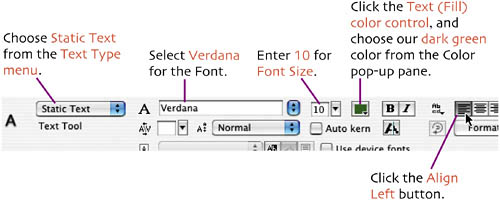 Click on the Stage to close the text box.
Let's change the attributes of some of the text in this text box to add emphasis to the copyright notice.