If the Library panel for your file is not visible, choose Window > Library. In the Library panel, you'll see three new listingstwo bitmaps (which were included in the logo file) and a folder named Fireworks Objects that contains the new logo symbol. Let's take a moment to begin organizing our symbols, which will save us time and headaches later.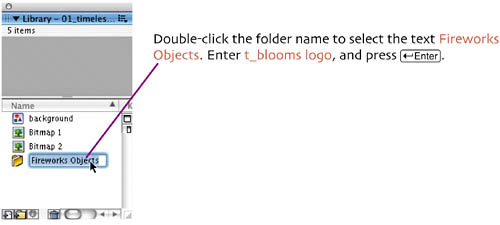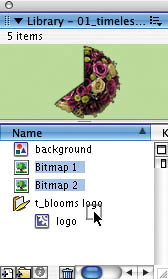 -click to select the two bitmap symbols in the Library panel. Click and drag the symbols into the t_blooms logo folder. Double-click the t_blooms logo folder icon to collapse the folder view.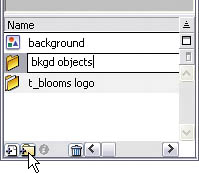 Click the New Folder button at the bottom of the Library panel to add a new folder to the list. Name the folder bkgd objects. Drag the other objects in the list into the new folder.