Now let's draw the final rectangle, which will make up our Stage's background.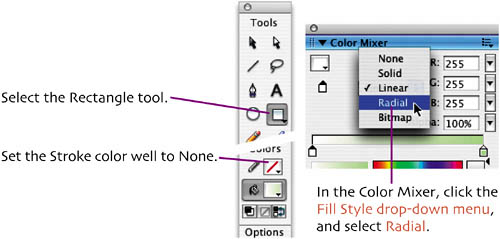 Again, the gradient is there, but it's not quite what we want. Let's change it.
In order to see a large part of the Work Area surrounding the Stage, choose View > Magnification > 25%.
Select the Fill Transform tool, and click the rectangle to select it. Four editing handles appear: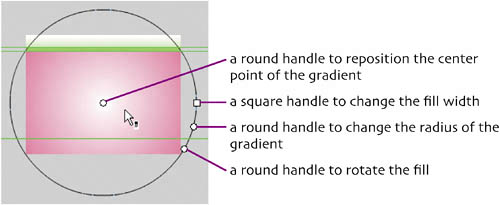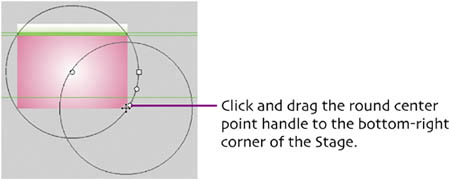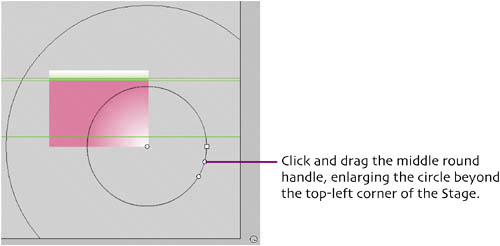 Change the view back to the magnification you like to work at. Select the rectangle, and group it (Modify > Group).