Figure 11.1 shows the opening PowerPoint screen. (Your screen might differ slightly depending on the options that you chose during installation.) As you can see, PowerPoint is ready to begin. You can begin working on the first screen of your presentation right away by clicking and entering a title and subtitle for the presentation. The task pane shows a list of options for creating a new presentation (such as creating a blank presentation or opening a template on which you want to base a presentation).
Figure 11.1. PowerPoint's opening screen is ready for a presentation.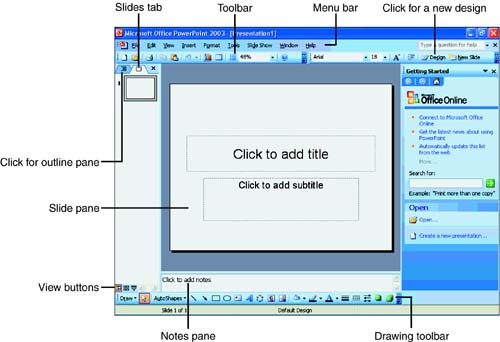 The next section explains the importance of slides, or individual screens, within your PowerPoint presentation.