To make your life easier and to support better standardization of permissions settings, Project Server provides security templates you can use to set permissions in Groups and Categories. Refer back to Figure 10-2 and observe the Set Permissions with Template buttons below each permissions display frame. Security templates allow you to manage group permissions based on templates.
Project Server provides a default security template for each default group. To add or modify security templates, from the Admin menu select Manage security

Security templates to reveal the interface shown in Figure 10-4. Clicking a template in the grid displays a summary of its properties below.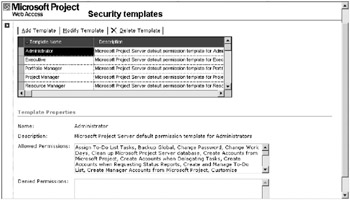 Figure 10-4. Security templates interface
Click Add Template to open the Add New Template dialog box shown in Figure 10-5. The dialog box allows you to name and describe your new template. The system conveniently provides the ability to select an existing template to clone. This feature's greatest worth is in preserving prior configurations for fallback. It's always smart to copy a template for purposes of backing it up before you alter it. Of course, you'll also want to use this feature to jump-start new templates for any new custom groups you create.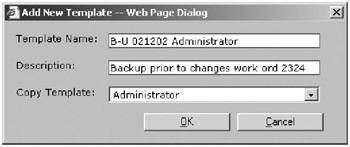 Figure 10-5. The Add New Template dialog box
After you click OK, you'll return to the display shown in Figure 10-4. Now, to modify the newly cloned template, highlight it in the grid display and click Modify Template. The Modify Template administration page displays. Here again you see the entire global permissions display in its nicely sorted presentation, as shown in Figure 10-6.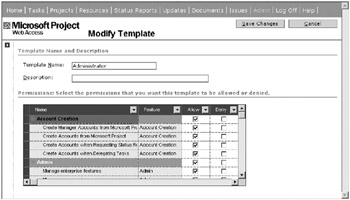 Figure 10-6. The Modify Template administration page
K.I.S.S. My Security
The old "keep it simple, stupid" rule applies here. Your goal in using groups and categories is to simplify your schema as much as possible and leverage the relationship-based security rules in categories to automate user access to project data and software functions.