Roscoe's Graph
Roscoe then proudly whipped out the graph shown in Figure 11.1 to display his theory. He was so proud he could use his new toy, Microsoft Excel, that he almost burst. "The good guys I've marked 'Very Good' and 'Excellent.' Between one and two square roots late I've marked 'Needs Work.' The other two pathological cases are clearly marked as well.
Figure 11.1. Calling the shot.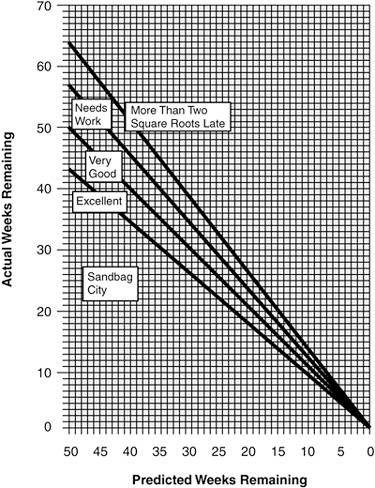 "There you have it. The border between 'Very Good' and 'Excellent' is 'On Time.' All you need, on one sheet of paper."
And Roscoe leaned back and rested his casesort of.