MAHESH CHAND AND
DAVID TALBOT

Copyright 2003 by Mahesh Chand and David Talbot
All rights reserved. No part of this work may be reproduced or transmitted in any form or by any means, electronic or mechanical, including photocopying, recording, or by any information storage or retrieval system, without the prior written permission of the copyright owner and the publisher.
ISBN (pbk): 1-59059-073-2

Printed and bound in the United States of America 12345678910
Trademarked names may appear in this book. Rather than use a trademark symbol with every occurrence of a trademarked name, we use the names only in an editorial fashion and to the benefit of the trademark owner, with no intention of infringement of the trademark.
Technical Reviewer: Philip Pursglove
Editorial Directors: Dan Appleman, Gary Cornell, Jason Gilmore, Simon Hayes, Karen Watterson, John Zukowski
Managing Editor: Grace Wong
Project Manager: Tracy Brown Collins
Development Editor: Philip Pursglove
Copy Editor: Kim Wimpsett
Compositor: Diana Van Winkle, Van Winkle Design Group
Artist and Cover Designer: Kurt Krames
Indexer: Ron Strauss
Production Manager: Kari Brooks
Manufacturing Manager: Tom Debolski
Distributed to the book trade in the United States by Springer-Verlag New York, Inc., 175 Fifth Avenue, New York, NY, 10010 and outside the United States by Springer-Verlag GmbH & Co. KG, Tiergartenstr. 17, 69112 Heidelberg, Germany.
In the United States, phone 1-800-SPRINGER, email <orders@springer-ny.com>, or visit http://www.springer-ny.com.
Outside the United States, fax +49 6221 345229, email <orders@springer.de>, or visit http://www.springer.de.
For information on translations, please contact Apress directly at 2560 9th Street, Suite 219, Berkeley, CA 94710. Phone 510-549-5930, fax: 510-549-5939, email <info@apress.com>, or visit http://www.apress.com.
The information in this book is distributed on an "as is" basis, without warranty. Although every precaution has been taken in the preparation of this work, neither the author nor Apress shall have any liability to any person or entity with respect to any loss or damage caused or alleged to be caused directly or indirectly by the information contained in this work.
The source code for this book is available to readers at http://www.apress.com in the Downloads section.
To uncles Banshi Lal and Rajbir Singh Malik for their support and guidance.
—Mahesh Chand
For Nadia whose patience has carried me through this book.
—David Talbot
About the Authors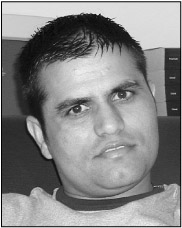 Mahesh Chand is a Microsoft .NET consultant, an author, and the founder of C# Corner (www.c-sharpcorner.com), one of the leading online community for .NET (C#, VB .NET, and ASP.NET) developers. He has a master's degree in computer science and a bachelor's degree in mathematics, and he is a Microsoft Certified Professional in VC++. Mahesh is also the author of A Programmer's Guide to ADO.NET in C# (Apress, 2002).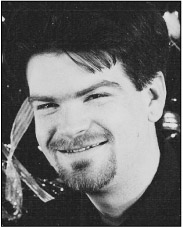 David Talbot has worked in a variety of technologies including television set top boxes, license plate recognition, and scalable Web applications. He has written a number of articles concerning .NET technologies and has worked in various capacities on three books. He is currently working as a development manager in the New Business Technologies group at FreeMarkets in Pittsburgh, Pennsylvania.
About the Technical Reviewer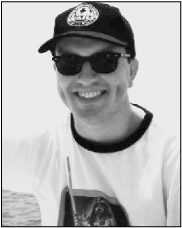 Philip Pursglove is a developer with the Willis Group, based in Ipswich, United Kingdom. He has worked with every version of Visual Basic from 3.0 onward. Philip was one of the first developers in the UK to gain the Microsoft Certified Application Developer certification; he also holds the Microsoft Certified Solution Developer certification in addition to a degree in business information systems. Philip writes for Pinnacle Publishing's Hardcore Visual Basic and SQL Server Professional magazines, and he speaks at user group events in the UK. He maintains a Web site at www.philippursglove.com and can be reached at <phil@philippursglove.com>.
Acknowledgments
First, I would like to thank Karen Watterson at Apress. I couldn't even think about finishing this book without her timely expert comments and motivation. Second, as always, project manager Tracy Brown Collins did a great job of managing the entire project so we could finish it within the time constraints. Without a technical reviewer, a book could never be published. Philip Pursglove did a good job of improving the technical aspect of the book. Thanks also to Kim Wimpsett, the copy editor, and Kari Brooks, the production manager, for their hard work and for giving the book a professional look.
—Mahesh Chand
I would like to thank Andy Harris for convincing me to write my first book.
—David Talbot