You can use the default settings in ClickOnce to deploy your application easily and quickly, but you may want to take advantage of ClickOnce's many configuration settings that allow you to customize installation.
To view the various settings associated with publishing your application, rightclick on the project name (MyApp) in Solution Explorer and select Properties. Select the Publish tab (see Figure 1-7).
Figure 1-7. Viewing the Publish tab of the project properties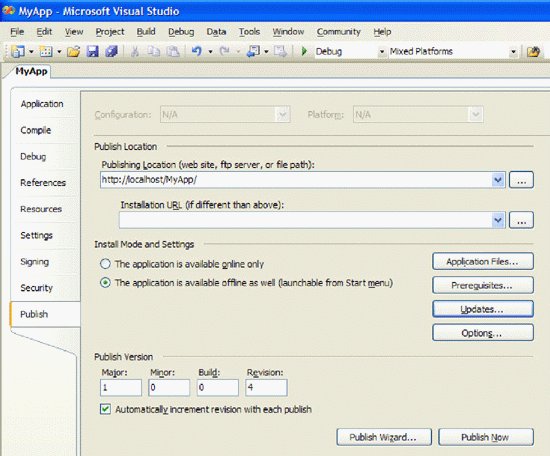 To invoke the Publishing Wizard, click the "Publish Wizard..." button. To publish the application based on the current settings, click Publish Now.
In this tab, there are several options that you can configure for ClickOnce publishing. Let's take a look at each section.