The Search window is divided into three separate areas. The first area, Time, allows you to specify what timeframe you would like Digital Performer to look in when conducting a search.
Setting Value Criteria
One of the options when selecting the time criteria is to search by value. Using this method, you specify a specific search range.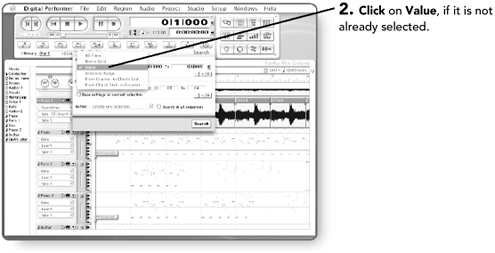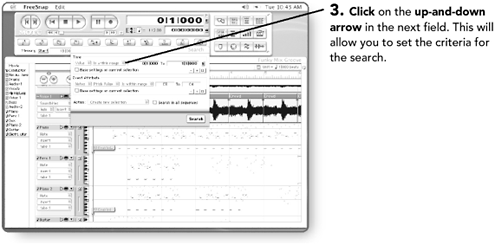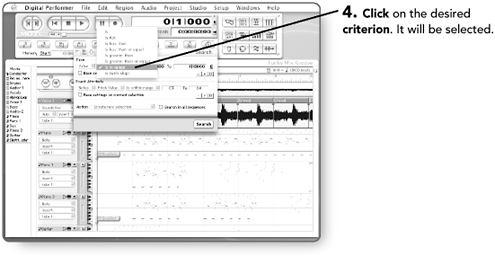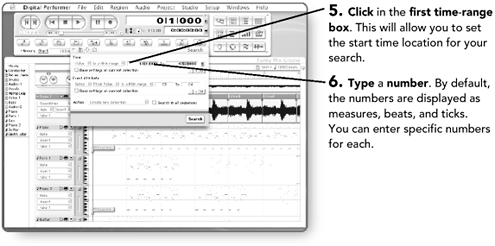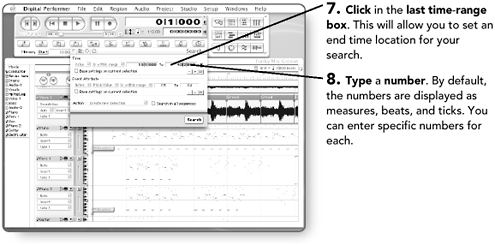 Setting Other Time Criteria
If you don't want to search within a time period that you specify, Digital Performer offers a variety of other Time criteria to select from.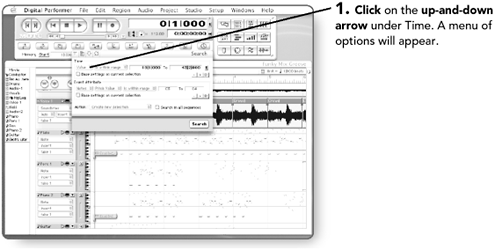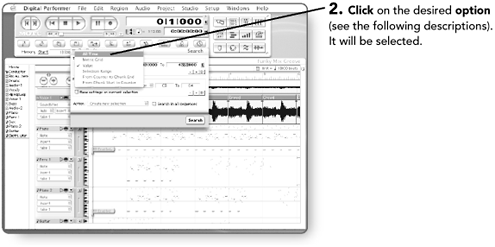 All Time. Selecting this will conduct the search throughout the entire track.

Metric Grid. This will allow you to specify certain grid locations to conduct your search.

Selection Range. If you made a selection prior to conducting your search, selecting this option will conduct the search within the selection.

From Counter to Chunk End. This will start the search at the current counter location and continue to the end of the chunk.

From Chunk Start to Counter. This will start the search at beginning of the chunk and continue until it reaches the current counter location.