At the beginning, you won't understand many of the QSYSOPR messages. If you see a message you don't understand, do not ignore it or enter an option. Get help by moving the cursor to the message in question and pressing the Help key or the F1 key.
When you press Help or F1, the system displays another panel with a more detailed explanation of the message, what caused it (there may be more than one possible explanation), and what you can do to solve the problem.
See Figure 3.2 for an example.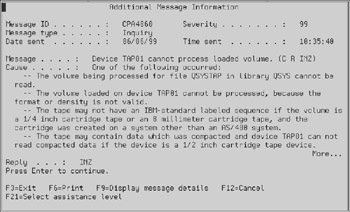 Figure 3.2: Additional help on messages in QSYSOPR message queue.
The help panel also explains what replies you can give and what the system will do in each case. It will even let you enter your reply directly from the help panel.