Printed and bound in the United States of America 12345678910
Trademarked names may appear in this book. Rather than use a trademark symbol with every occurrence of a trademarked name , we use the names only in an editorial fashion and to the benefit of the trademark owner, with no intention of infringement of the trademark.
Distributed to the book trade in the United States by Springer-Verlag New York, Inc., 175 Fifth Avenue, New York, NY, 10010 and outside the United States by Springer-Verlag GmbH & Co. KG, Tiergartenstr. 17, 69112 Heidelberg, Germany.
In the United States : phone 1-800-SPRINGER, email <orders@springer-ny.com>, or visit http://www.springerny.com. Outside the United States: fax +49 6221 345229, email <orders@springer.de>, or visit http://www.springer.de.
For information on translations, please contact Apress directly at 2560 Ninth Street, Suite 219, Berkeley, CA 94710. Phone 510-549-5930, fax 510-549-5939, email < info @apress.com>, or visit http://www.apress.com.
The information in this book is distributed on an "as is" basis, without warranty. Although every precaution has been taken in the preparation of this work, neither the author(s) nor Apress shall have any liability to any person or entity with respect to any loss or damage caused or alleged to be caused directly or indirectly by the information contained in this work.
Credits
Editorial Board
Dan Appleman
Craig Berry
Gary Cornell
Tony Davis
Steven Rycroft
Julian Skinner
Martin Streicher
Jim Sumser
Karen Watterson
Gavin Wray
John Zukowski
Commissioning Editors
Jim Hannah
Ben Renow-Clarke
Technical Editor
Steve Rycroft
Author Agent
Chris Matterface
Tech Reviewers
Brandon Houston
Steve McCornick
Bill Perry
Alok Ranjam
Vibha Roy
Project Manager
Simon Brand
Copy Editor
Nicole LeClerc
Cover and Template Design
Katy Freer
Matt Clark
Graphic Editor
Matt Clark
Indexer
Simon Collins
Proofing
Simon Collins
Jo Crichton
Chris Matterface
Ben Renow-Clarke
Managing Editor
Chris Hindley
ABOUT THE AUTHORS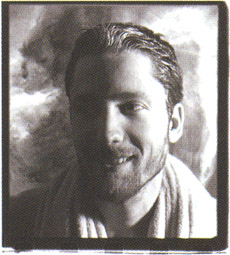 Aral Balkan: An interstellar marauder since age 12... Oh, wait, I wasn't supposed to mention that! What I meant to say is: Born in Turkey a little over a quarter of a century ago, Aral spent most of his childhood and early teens in a tropical paradise called Malaysia and currently lives in the murky wetlands of London (oh yes, the weather is that bad, thank you very much!). Coding and design both grew out of hobbies that started at age 7, when his Dad brought home an IBM XT instead of a Commodore 64, leaving him to either write his own games or go without (thanks, Dad!). His true passions in life are acting and singing , both of which he wants to pursue professionally. In between globetrotting, Aral got the chance to produce a musical in North Cyprus ( Jesus Christ Superstar ) and grab a master's degree in film and video (with an emphasis on multimedia design) from American University in Washington, DC. Nowadays, he runs his own company in London called Bits And Pixels, specializing in Flash for web and mobile applications.
Aral would like to thank his amazing parents, Mehlika and Haluk, for making everything possible and for supporting him no matter what: I loves and appreciate you more than you'll ever know. And of course, to the angel whom I am honored to be able to call my wife, Emilie, for sticking with me through late nights spent absorbing the glow of my monitors .
Aral's photo by Emilie Balkan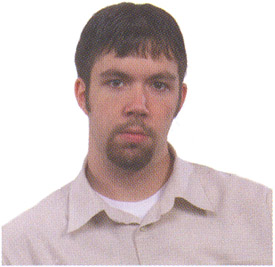 Josh Dura: Josh Dura started his career as most web developers do, designing simple HTML pages with little graphics here and there, etc. About 3 years ago, Josh started coding Cold Fusion, learning basic OOP skills through that language, which brought him to learning ActionScript. Josh currently works for ReadyHosting.com out of Richardson, Texas, doing most of the web and graphic/print design work for them. On the side, he updates his personal website, www.joshdura.com. a basic weblog/photography/ open source Flash project. Josh also currently owns and runs Dura Media, LLC (www.duramedia.com) with his brother Daniel. Josh would like to dedicate this book to his brother, as he was really the one who introduced and walked Josh through the computer/technical world. Josh would also like to personally thank many people: Shauna Dudley; Keran McKenzie; Brian Monnone; Samuel Granato; everyone from Flashkit, Actionscripts.org, and Were-Here; everyone who posts on his weblog; and last but certainly not least, Mom and Dad. Without you, this would have never been possible.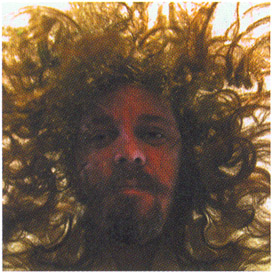 Anthony Eden: From an early age, Anthony developed a love of interaction with mathematics and computational languages, gaining along the way an appreciation of any given natural environment and the ability to transform his environment into a digital construct. Inspiration for his latest project, www.arseiam.com ( essentially an ActionScript anthology of his Flash work), is testament to this philosophy.
The last decade has included commercial roles with Microsoft, Disney, Toyota, and Adobe, providing a sound framework from which to explore and diversify his project development life cycle skills.
Spare time? If he's not thinking about it, he's doing it.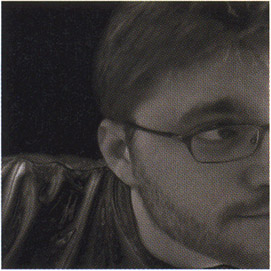 Brian Monnone: Brian is the senior multimedia producer/developer for Tocquigny Advertising in Austin, Texas. Tocquigny Advertising received the Austin Business Journal's Top 25 Web Developers #1 position for 2002-2003 in web design and development in Austin. Brian has been computing for over 17 years and has found himself doing what he loves to do: "making really cool stuff." Brian works on projects with AMD, Dell, HP, USAA, GlobalScape, and a host of other companies creating Flash demos, websites , video, and other types of multimedia. Brian has won awards for his works and many accolades for his personal site. Living in a home nestled in the hills, he finds inspiration for his work and plenty to do with his wife and children. He enjoys creating interactive content and hopes in the future to become a filmmaker. According to Brian, "The fact is this: I work with lots of people on a daily basis, listening to ideas and reviewing storyboards, but it boils down to one simple concept for me "'I'm just a guy... who wants to make really cool stuff.'"
TIPS AND TRICKS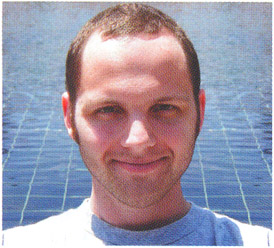 James Dean Palmer: James graduated in 1998 from the Texas A&M Computer Engineering program. In 2000 he completed his master's degree in computer visualization. Deeply technical and profoundly visual, James has been working professionally both in print and the web since 1994. James founded Caramba Designs in 2001 to develop web-based applications and end-to-end solutions for unique problems.
James would like to extend his thanks to his beautiful wife, Yaya, whom he is madly in love with; his free-thinking parents; his little sister and her husband; and the entire Tiger Marmalade clan for being the great friends that they are.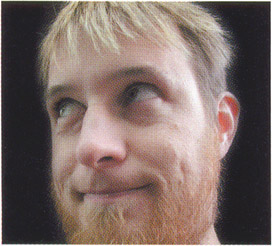 Jared Tarbell: Jared is originally from the high deserts of Albuquerque, New Mexico. He is most interested in the interactive visualization of large data sets and the emergent, life-like properties of complex computational systems. Jared sits on the board of the Austin Museum of Digital Arts, www.amoda.org, where he actively assists in the growth and development of the digital arts kingdom. He holds a degree in computer science from New Mexico State University.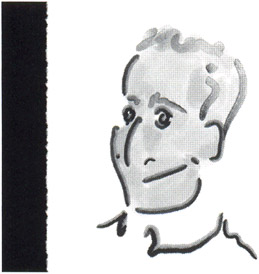 Todd Yard: After studying theatre in London, then working for several years as an actor in the United States, Todd was introduced to Flash in 2000 and was quickly taken by how it allowed for both stunning creativity and programmatic logic application "a truly left-brain/right-brain approach to production "and he has not looked back. He now works as creative director for Daedalus Media in New York City, a company that specializes in the creation of Flash-based corporate presentations primarily for clients in the investment banking industry. His more frivolous work and experimentation can be found at his personal website, www.27Bobs.com.
As his new line of employment makes it incredibly unlikely that Todd will ever accept a best acting Oscar, he'd like to take this opportunity to thank his parents for their support through the years and to thank Lydian for her continued understanding as he sits hunched over a keyboard through many a night.