Six Sigma Fundamentals: A Complete Guide to the System, Methods and Tools

by Dean H. Stamatis

ISBN:156327292x

Productivity Press

© 2004

(350 pages)

This clear-cut text cuts through the fluff of conventional Six Sigma jargon and provides the reader with a solid understanding of what defines a Six Sigma initiative and what is expected from the organization, management, and customer.

 CD Content
<>
Table of Contents
Six Sigma Fundamentals—A Complete Guide to the System, Methods and Tools
Common Abbreviations Used in Six Sigma
Preface
Introduction
Chapter 1
-
Overview of Six Sigma
Chapter 2
-
Customer Satisfaction
Chapter 3
-
The Six Sigma DMAIC Model
Chapter 4
-
Common Methodologies Used in the DMAIC Model
Chapter 5
-
Design for Six Sigma: The DCOV Model
Chapter 6
-
Common Methodologies and Tools Used in the DCOV Model
Chapter 7
-
Roles and Responsibilities
Chapter 8
-
Six Sigma Applied in Non-Manufacturing
Chapter 9
-
Training and Certification
Chapter 10
-
Implementing Six Sigma
Appendix A
-
Core Competencies for the Six Sigma Methodology
Appendix B
-
Traditional Sigma (Abridged) Conversion Table
Appendix C
-
The Process of QFD
Appendix D
-
Example of using the Quality Charts in the QFD Process for Each of the Stages
Appendix E
-
Using Binomial and Poisson Distributions
Appendix F
-
Development Flow for an Automotive Organization
Selected Bibliography
Index
List of Figures
List of Tables
CD Content
Back Cover
With a focus on both manufacturing as well as non-manufacturing organizations, Six Sigma Fundamentals demystifies the Six Sigma methodology and provides the reader with a solid understanding of what defines a Six Sigma initiative. Each chapter fully addresses the concepts of the Six Sigma philosophy and explains the methodologies for real-world applications.
Six Sigma Fundamentals gives a comprehensive overview to the entire process - from understanding the significance of "customer requirements," the variation-reducing tools, the necessary roles and responsibilities of all employees throughout the organization, all the way to "Designing for Six Sigma" and "implementation strategy."
By D. H. Stamatis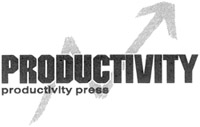 PRODUCTIVITY PRESS

NEW YORK , NEW YORK
Copyright © 2004 by Productivity Press, a Division of Kraus Productivity Organization, Ltd.
All rights reserved. No part of this book may be reproduced or utilized in any form or by any means, electronic or mechanical, including photocopying, recording, or by any information storage and retrieval system, without permission in writing from the publisher.
Most Productivity Press books are available at quantity discounts when purchased in bulk. For more information contact our Customer Service Department (800-394-6868). Address all other inquiries to:
444 Park Avenue South, Suite 604
New York, NY 10016
United States of America
Telephone: 212-686-5900
Telefax: 212-686-5411
E-mail: <info@productivityinc.com>
Composed by
William H. Brunson Typography Services
Printed and bound by
Malloy Lithographing in the United States of America
Library of Congress Cataloging-in-Publication Data

Stamatis, D. H., 1947-
   Six Sigma fundamentals : a complete guide to the system,
  methods and tools / D. H. Stamatis.
     p. cm.
 
ISBN 1-56327-292-X

1. Quality control—Statistical methods. 2. Production management—Statistical methods. 3. Six sigma (Quality control standard) I. Title.
TS156.S735 2003
658.4'013—dc22
2003017249
06 05 04 03 02 5 4 3 2 1
To
Aristea and Boula
Acknowledgments
This volume is the result of encouragement from many friends and colleagues. High on the list of the individuals who started me thinking about writing this one self-contained volume are Dr. Ranjider Kapur and Ms. Janet MacDonald. Their constant reminder of the need for a single volume addressing the general items of the six sigma methodology without the "fluffiness" resulted in the forming of not only the title of the book, but also the content and the glossary.
Mr. Stephen Stamatis for his thorough work with the computer and the generation of the tables on the Poison and binomial distribution, as well as the generation of the traditional sigma (abridged) conversion table—using the METLAB software.
For constructing the forms on the CD, I thank Cary D. Stamatis and Stephen D. Stamatis for their contribution in both designing and drawing the forms.
Drs. R. Munro and E. Rice as always were available to bounce around ideas and content at short notice and eager to suggest approaches for handling the content.
The participants of several seminars through the Detroit section of the American Society of Quality, who gave plenty of suggestions and comments to make this book a reality and more reader friendly.
To my friends Mr. Ron Butler and H. Jamal their loyalty, friendship and constant encouragement to complete this project—for their belief in me.
The editors of the text, Michael Sinocchi and Emily Pillars, whose excellent suggestions made this a better book.
Finally, my family and especially my dearest wife for understanding and putting up with me during this project—especially for the long hours in the "basement office."
About the author
Diomidis H. Stamatis, PhD, ASQ-Fellow, CQE, CMfgE, Master Black Belt, is currently president of Contemporary Consultants, in Southgate, Michigan. He received his B.S./B.A. Degree in Marketing from Wayne State University, his Master's Degree from Central Michigan University, and his PhD in Instructional Technology and business/statistics from Wayne State University.
Dr. Stamatis is a specialist in Quality Science, Management Consulting, Organizational Development, and an adjunct faculty in Central Michigan University. He has also taught both undergraduate and graduate courses in Statistics, Operations Management, Technology and Environment and Project Management, for the University of Michigan, Florida Institute of Technology and Central Michigan University.
With more than 30 years of experience in management, quality training and consulting, Dr. Stamatis has served and consulted for numerous industries in the private and public sectors. His consulting extends across the United States, Canada, Australia, Mexico, Brazil, Argentina, Southeast Asia, Japan, China, India, and Europe. Dr. Stamatis has written more than 70 articles in professional and academic journals, and has presented many speeches at national and international conferences on quality. He is a contributing author in several books and the sole author of 20 books. His latest major work is the Six Sigma and Beyond, a seven-volume exhaustive study of six sigma methodology, published by St. Lucie Press (2002–2003).
He is an active member of the Detroit Engineering Society, American Society for Training and Development, The American Marketing Association, American Research Association, and the American Society for Quality.