---
11.3 Document management and related technologies
There are several types of technologies related to document management. They can be classified as document production (creation and editing), document storage, and document publication technologies. Document production tools, which are usually very interactive, are those mostly frequently and extensively used. An efficient, intuitive, and user-friendly interface is extremely important for document editing tools. Another important characteristic of an editing tool is its ability to manage different types of information. A document need not only be text; it may include a drawing, an image, or a graph or similar type of information. A user working with a document does not want to work with different parts of documents separately using different tools and in different work environments. A user prefers an integrated approach in which he or she can use different tools directly in a document for creating its content. Modern component-based technologies make this possible. Different applications may be integrated dynamically as components in a one-document processor. For example, a Microsoft Word file can include a Microsoft Excel document, and a user can edit the Excel part directly within an Microsoft Works environment. Another example is OpenOffice [3], in which different components for creating graphs, spreadsheets, and similar documents can be a part of one document and manipulated directly in that document. Similar technology is used in other editing tools. Figure 11.3 shows an example of a document that is a unique document from a user 's perspective, but is a document container including different types of documents from the application and system point of view.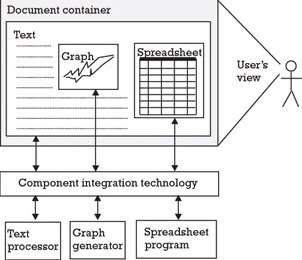 Figure 11.3: Document container as a unique document.
Another way of composing different documents and, to some extent, different types of documents, is to use hyperlinks in HTML or in a more advanced XML format. Hyperlinks are references from one document to another. Important features of a hyperlink are its location and application transparency. A hyperlink can refer to text in a local document, to a document from a local file system, or to a document placed on intranet or Internet. The hyperlink behavior is the same, irrespective of the location of the object referred to. The same applies to application association. In principle, any type of application may be related to a particular hyperlink. The associated application is invoked by clicking on a hyperlink.
Document storage technologies are very much the same as those used in modern PDM tools. Usually, a three- tier architecture, as described in Chapters 9 and 10, is used. Documents and data in general are saved on database servers, which are accessed via the Internet. Different application components may be used to manage the data either on the server or on the client site. The user-interface part of applications is separated from the data-managing parts. The same architecture and technology is used for publication. The user-interface part is directly integrated into Web browsers. The data management part and data storage are two additional separated tiers. This separation makes it easy to publish information at different places and in different media. Document management support has been improved significantly by using modern Web-based and component-based technologies.
---