Rewire your head: creating new mental models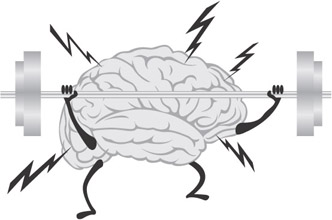 To navigate successfully into the future we need to think differently, because it is a place that none of us has been to. Each of us has a set of patterns in our head that helps us make sense of the world in which we live. These patterns are a combination of the things we have been taught, the experiences we have had and the values in which we believe. All of these make up what could be termed a mental model . The more successful we have been, the stronger is our current mental model.
If the rules for success are truly changing, then what we need to do is to disrupt our current patterns and create new mental models. One way to do this is by undertaking a series of exercises in which we try to imagine what the future might be like by ˜standing in that future . This process is called foresight . (This is different from forecasting, which is what most of us normally do. Forecasting is the process of standing in today and projecting what we know into the future, thereby imprisoning the future in yesterday s patterns. ) Foresight is a powerful tool but sometimes it s a little scary as we start to see more clearly the impacts of the new rhythms .
Every foresight exercise needs to start with some kind of focusing question, such as the future of food or the future of health (or should it be ˜ wellness ?). Once we have this question, with foresight we can mentally stand in the future by asking questions such as:
If I was living in 2015, what would the world look like?

How might people be living?

What would customers want?

What key trends will have developed and what things will have been discontinued?
Scenarios can be a useful device for painting a picture of this foresightful position.
The technique of foresight has a number of immediate benefits.
It allows us to see more easily the weak signs of the future that are already present.

It enables us to engage in conversations different to those we would have simply through forecasting.

It allows us to gain quite exciting perspectives on today s realities.

By asking ˜what if? questions that project us into the future space, foresight allows us to see more clearly those things about which we need to think differently.
One of the most interesting outcomes of foresight is the understanding we gain about how different trends and paradigm shifts will shape our future. We quickly realise that the future will not be a linear extension of today, but will be a product of many facets and ideas.
Rewiring requires us to find new techniques and tools, like foresight, to navigate in a very different world. [ 5] Such techniques help create a virtuous circle of better questions, which allows us to see future impacts more clearly, which in turn help us to see the weak signals and recognise the imperative to change what we are today.
As we rewire our thinking we start to see change everywhere. Often it will be in the small things that the most surprising changes are made.
As part of the process of rewiring, we need to think differently about many of the building blocks of our current society. Many everyday terms, such as transport, health, education and government, carry with them hidden but strongly coded messages of yesterday s success. Using foresight we can see new possibilities by changing the conversation. For example:
The future of transport might become the future of mobility and logistics.

The future of health might be the future of wellness.

The future of education might be the future of learning.

The future of government might be the future of collective social action.

It is for the everyday things that you often need to rewire your head
Baby Boomers have a set of hard-wired assumptions about most things, including romance. But when it comes to the first step of romance, the dating ritual , the paradigm seems to be shifting.
A recent New York Times article reported that in 2003, almost 40 million Americans visited at least one online dating site in the month of August alone. That s 27 per cent of all Internet users. Online dating services are now the most lucrative form of legal, paid online content.
When and how we might search for a mate has changed. When you think about it, this shift is obvious. Gen X are marrying later (and indications are that Gen Y will do the same), so it is unlikely they will marry someone who they meet at school or university or, in a world of sexual harassment litigation, at work. At the same time, these new generations have been brought up to see the Net and texting as natural. It s not surprising then that, aided and abetted by technologies like cheap digital cameras , they are turning to the Net to find potential partners . After all, if you can get jobs, apartments and travel online, why not dates? (Source: New York Times , 23 November 2003)
[ 5] The logic and consequences of living-systems thinking and its meaning for organisations is eloquently explained in M Wheatley, Leadership and the New Science: Discovering order in a chaotic world , Berrett Koeheler, San Francisco, 1999.