You can import images into Paint Shop Pro from any digitizing hardware, such as a scanner or a digital camera.
Paint Shop Pro offers an interface to your TWAIN hardware. When you buy a scanner or a digital camera, you must install it. Part of the installation process involves installing the drivers and the device's software. Figure 33.4 shows Paint Shop Pro importing a photo by running Hewlett-Packard's DeskScan II 2.7.
Figure 33.4. Paint Shop Pro running the TWAIN scanner driver for a Hewlett-Packard 4c desktop scanner.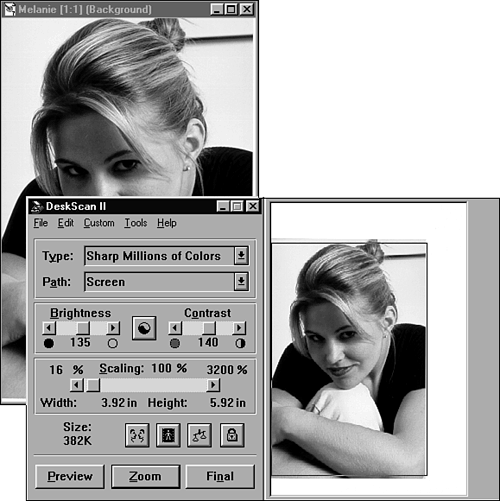 If you have a TWAIN scanner or digital camera, the interface you see will depend on the software included with your specific device.
Although the process of importing an image is a little more complicated than simply opening a file, this step is much like accessing an image from your hard drive.