6.

System Implementation and Results

As outlined above, our object classification system consists of a motion-based segmentation module and a shape-based classification module. We start by discussing experimental results achieved by our segmentation module. For this purpose, the segmentation algorithm was applied to two real-world sequences, namely the "stefan" sequence used throughout this chapter and a "road" sequence recorded by a handheld camera. Figures 23.19 and 23.21 depict some of the results. In Figure 23.20, the reconstructed background of the "stefan" sequence is displayed. We observe that the segmentation module separates the moving objects from the background very well. In the case of the "stefan" sequence, some moving parts in the audience are detected. In the "road" sequence the cars (and a pedestrian) are extracted very precisely.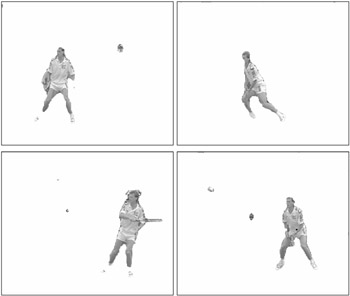 Figure 23.19: Segmentation results of "stefan" test sequence (frames 40, 80, 120, 160).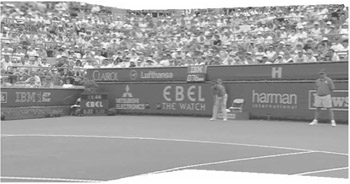 Figure 23.20: Reconstructed background from "stefan" sequence. Note that the player is not visible even though there is no input video frame without the player.
In order to classify the objects resulting from the segmentation process, the classification algorithms are applied to their shapes. Figure 23.22 displays some segmentation masks obtained by our automatic segmentation and the respective best match calculated from the shape database. In three cases the classification is successful and yields a reasonable match. In addition, we observe one mismatch which is due to a segmentation error and the fact that the database did not contain an appropriate representation of the running tennis player.
Finally, let us consider the extraction of object behavior. In Figure 23.23, the left image displays a training sequence used to define object prototypes for a specific object behavior in the database. The right image depicts a test sequence with the automatically assigned class labels. The different stages of the object behavior were determined from the shortest path calculated from the CSS matching results and the object frames were selected from the middle between class transitions.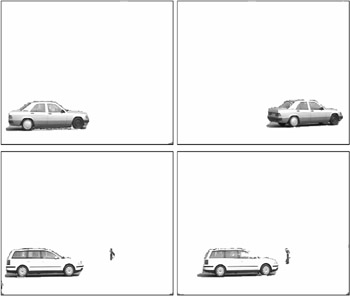 Figure 23.21: Segmentation results of "road" test sequence (frames 20, 40, 70, 75).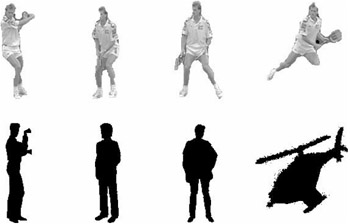 Figure 23.22: CSS matching results for selected frames of the "stefan" sequence.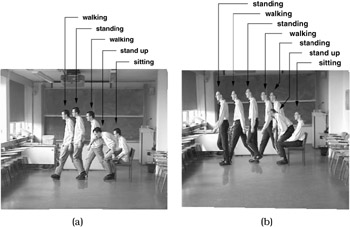 Figure 23.23: Automatically extracted behavior description.