Digital Performer gives you two options when creating a new file. You can either create a new file on startup or from within the program.
Creating a New File on Startup
When you launch Digital Performer, a dialog box will appear, prompting you to either open an existing file or create a new one.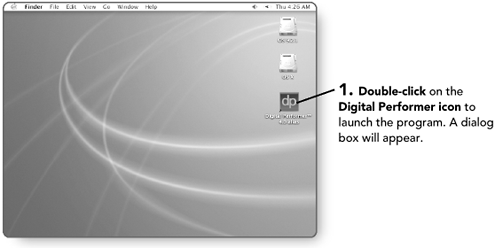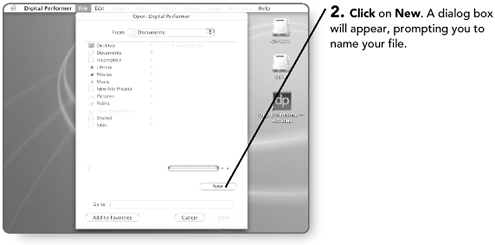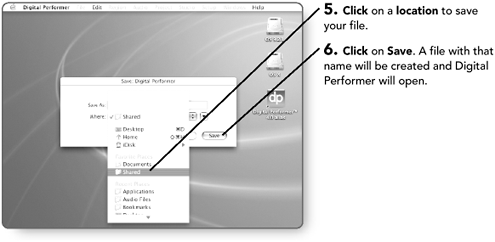 Creating a New File within Digital Performer
Once you are in the program and begin working, you can always create a new file.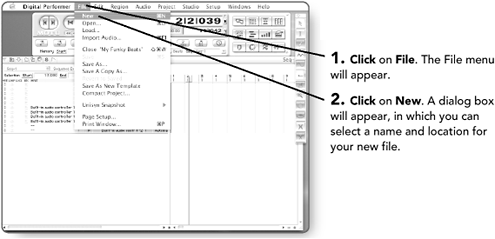 NOTE
If you are using version 4.1 rather than version 4.0, you will be presented with a submenu when you click on New. Within that submenu, you can click on New again, and the dialog box will appear.