Painter allows you to create a pattern by manipulating existing patterns or by creating one from scratch.
Creating a New Pattern by Editing an Existing Pattern
To edit an existing pattern, you must select the pattern and then use the Patterns palette to change it.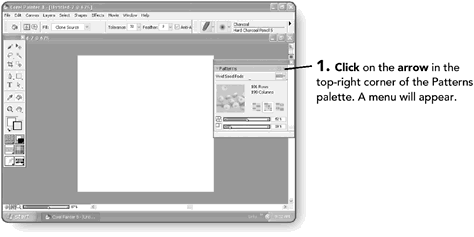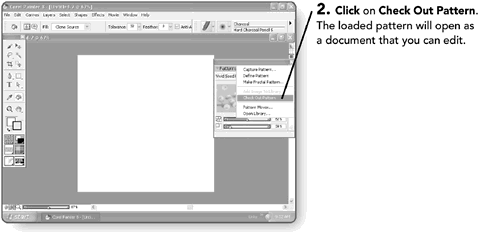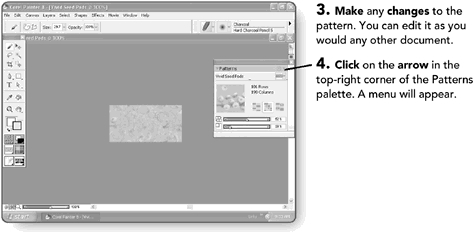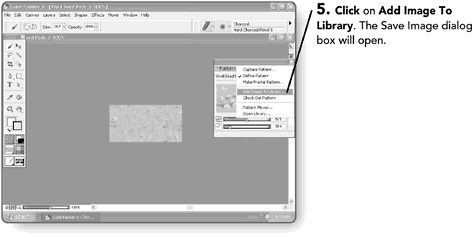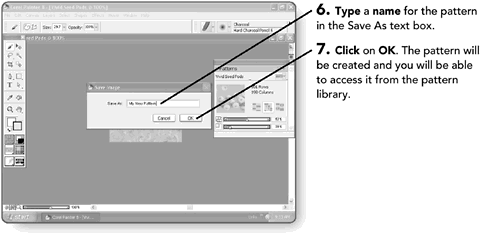 Creating a Pattern from Scratch
There are three ways you can create a pattern from scratch. You can create a pattern from any open image, or you can select part of an image and make that into a pattern. You can also use the Fractal Pattern Generator.
Creating a Pattern from an Open Image
To create a pattern from an open image, you simply name the pattern.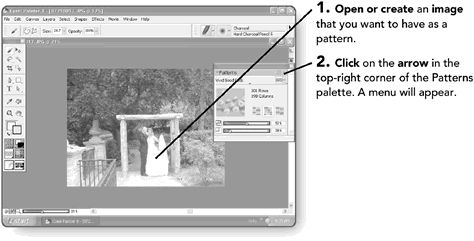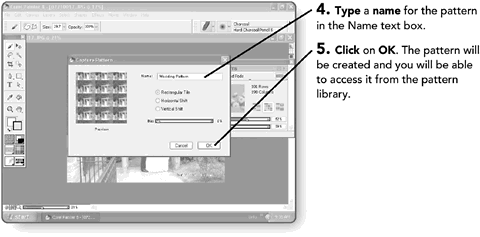 Capturing a Pattern from Part of an Image
You can select any part of an open image to set as a pattern.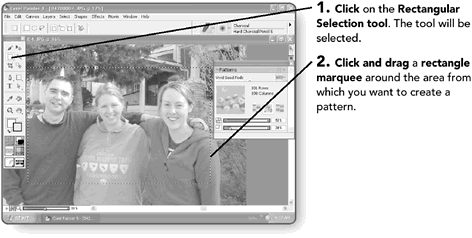 NOTE
The area you select in Step 2 will become a tile. A series of these tiles will be placed together to form the pattern. For this reason, you should try to make the area you select symmetrical, so the pattern will appear seamless.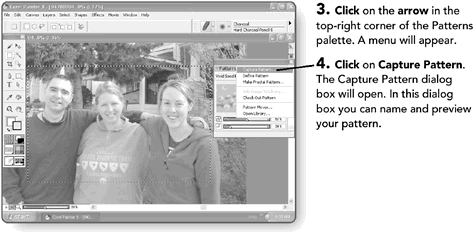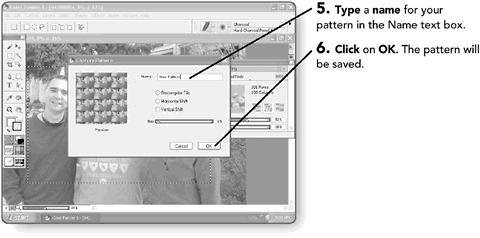 Making a Fractal Pattern
A fractal is an irregular geometric shape that comes from the Latin fractus , meaning broken or uneven . The Make Fractal option in Painter allows you to create these geometric patterns by adjusting certain settings. Once you create a fractal pattern, you can save it as you would any other pattern.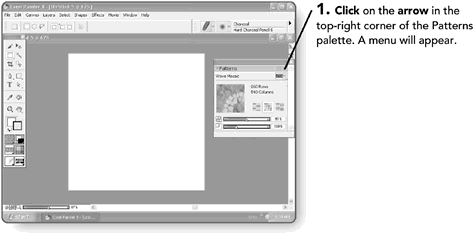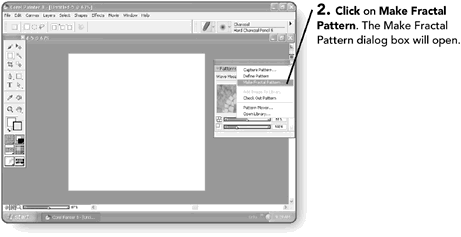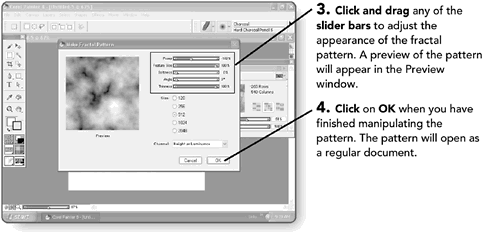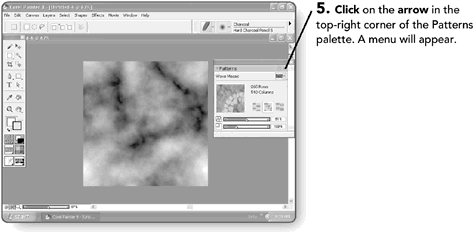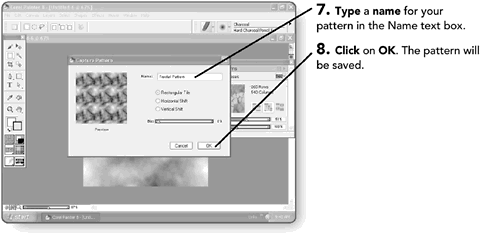 NOTE
Fractals create black-and-white patterns. To learn how to colorize a fractal pattern, see Chapter 9, "Using Weaves and Gradients."