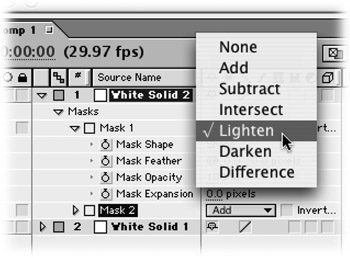 To further enhance a mask, vary the opacity of each mask.
With Add and Intersect, the opacity of all intersecting masks is added together.

With Lighten, the mask with the highest opacity is used, so opacity doesn't build up.

With Darken, where multiple masks intersect, the highest transparency value is used, so transparency doesn't build up.

Keep in mind, you can't animate mask modes.