Changing Document Views
Word displays the contents of a document in different ways to help you work efficiently with your content. The available views include Normal, Web Layout, Print Layout, Outline, and Reading. You can change the window view from the View menu, or you can click a Document view button at the bottom left corner of the Word window.
Normal view displays the document as a single, long piece of "paper," divided into pages by perforation marks. Word displays each new document in Normal view by default. This view is fine for composition but inadequate for editing or previewing your work prior to printing or other publication.
Web Layout view displays the document as it will appear on the Web. You can save documents as HTML code to make Web content creation easy.
Print Layout view displays a gray gap between each page to clearly delineate where each actual page break occurs. This view is best for previewing your work before printing, and it works well with the Zoom feature on the Standard toolbar to increase and decrease the page view size and display multiple pages of the same document simultaneously onscreen.
Outline view displays the document as an outline with headings and subheadings . When you shift to Outline view, each heading has a clickable plus or minus sign next to it to expand or collapse the content under the heading. You can drag a plus, or minus sign to move the heading and all of its associated text.
Reading Layout view displays the screen size and removes distracting screen elements to provide a more comfortable view to read your documents. You can also display the Thumbnail pane or the Document Map to quickly jump to different parts of your document.
Full Screen view displays the document using the entire screen without a window and toolbars . When you're done, you can use the Close Full Screen button on the toolbar. This view is only available on the View menu.
Normal view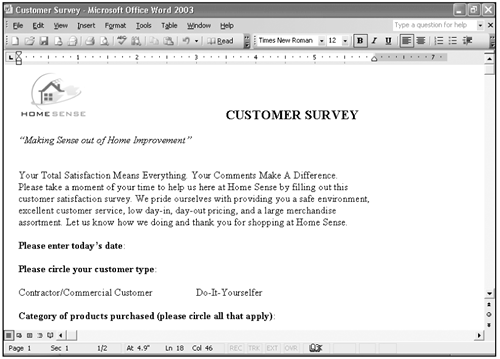 Web Layout view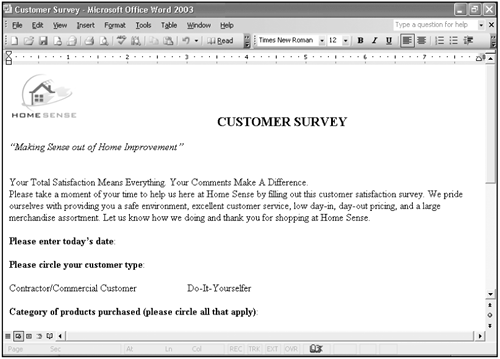 Print Layout view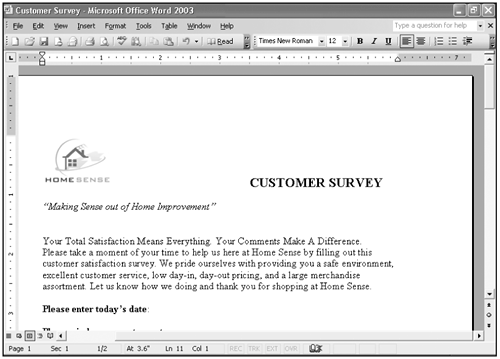 Outline view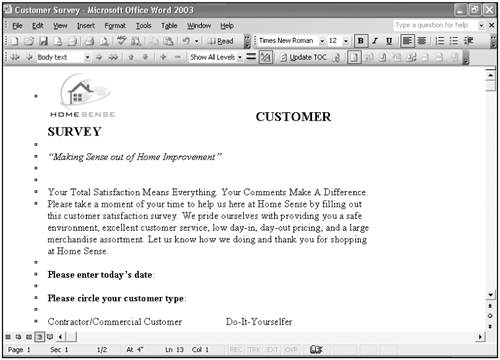 Print Layout view (with Zoom view)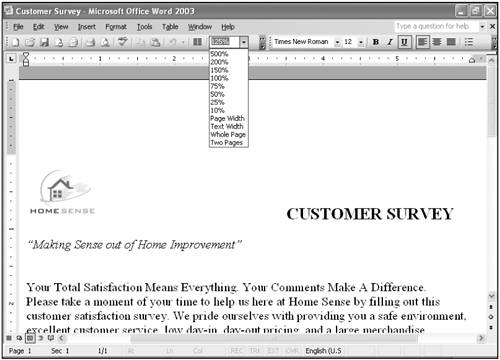 Reading Layout view