19.5

A New Standard

In 1997, the IEEE standard for wireless networking was finally ratified, establishing an interoperability standard for all vendor products. Essentially, the 802.11 standard made it possible for companies to introduce a higher performing wireless LAN product that offers a degree of interoperability. These new products provide wireless connectivity starting at the mobile PC level and include products to interface a wired LAN with wireless desktop PCs and peripherals. Also new to wireless LANs are firewalls that protect against unauthorized access into the corporate LAN. These wireless LAN security devices are based on an IP network layer encryption using the IPsec (IP security) standards. Also incorporated as part of these systems are a range of authorization keys, authentication policies, and automatic security procedures.

As a group, 802.11 products operate in the 2.4-GHz ISM band with a bit rate of up to 2 Mbps and a fall-back rate of 1 Mbps. Many vendor products can go higher; for example, Ericsson introduced an 802.11 product line in 1998 that provides a data rate of 3 Mbps.

The Wireless Ethernet Compatibility Alliance (WECA) is developing a series of interoperability tests that will allow vendors to test their products to determine if they are interoperable. This is seen as a vital step toward ensuring that when the new 802 High Rate Direct Sequence (HRDS) standard (2.4 GHz at 11 Mbps) is agreed upon, the WECA will be able certify products for enterprise deployment. HRDS products have been announced by several vendors; for example, Cabletron has announced an 11-Mbps product for its RoamABOUT wireless LAN product line.

In some sectors, work is in progress on a HyperLAN/2 standard product that will support data rates of up to 54 Mbps. These devices will operate in the 5-GHz ISM band. Ericsson plans to offer a HyperLAN/2 product that will support an end-user data rate of 20 to 25 Mbps.

Many vendors now offer wireless bridges that provide the capability to link wireless LAN islands into a contiguous wireless/wired LAN network. Many of these devices operate in the ISM band and offer the network administrator a cost-effective means of linking remote "line-of-sight" locations for up to 20 km. A good example of such a class of terminals can be seen in Wireless, Inc.'s MicroLink microwave radio terminal. This device operates in the 2.4-GHz ISM band and supports two models: a low-end model at 64 to 256 kbps and a high-end model at 512 and 1024 kbps. The terminal can operate at distances of up to 20 km and integrates both voice and data traffic between locations (see Figure 19.3).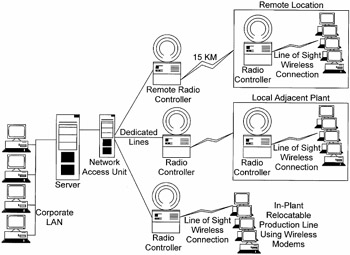 Figure 19.3: MicroLink microwave radio terminal.
Other vendors with similar terminal products include ADTRAN, which recently introduced its Tracer terminal that will go up to 30 miles and support dual T1s. IOWAVE also provides a similar terminal that supports links of up to 20 miles for about $12,000 per link.