Want to speed up your render times? Try pre-rendering backgrounds and other elements in a complex composition? You can of course turn to the Lossless Animation codec, but better options exist.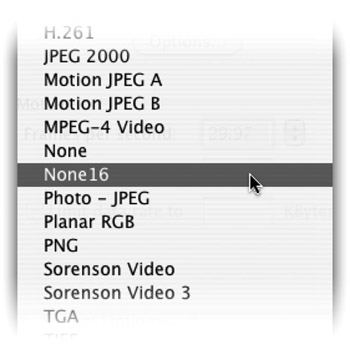 Theory, LLC offers two products that do the trick well.
QuickTime NONE16 codec is freeware. The obvious benefit is cost, but you do not get the benefits of support. The file produces excellent quality when rendering out 16 bit files.

If you want to move up a level, check out the affordable Microcosm codec. Microcosm is the world's first lossless 64bit QuickTime codec for creating 64-bit or 32-bit files at a fraction of their original size .
For more information on both Microcosm and NONE16, check out http://www.digitalanarchy.com.